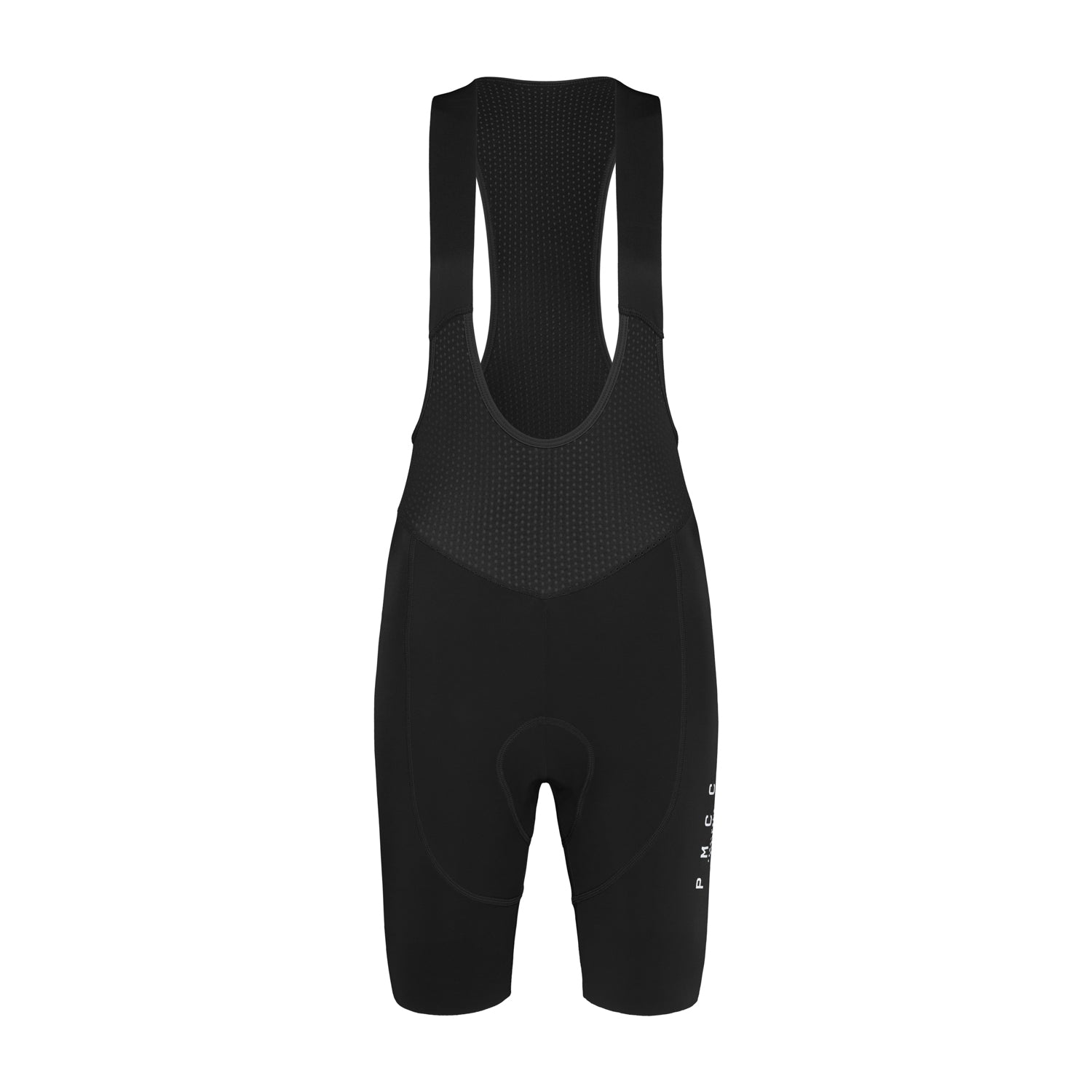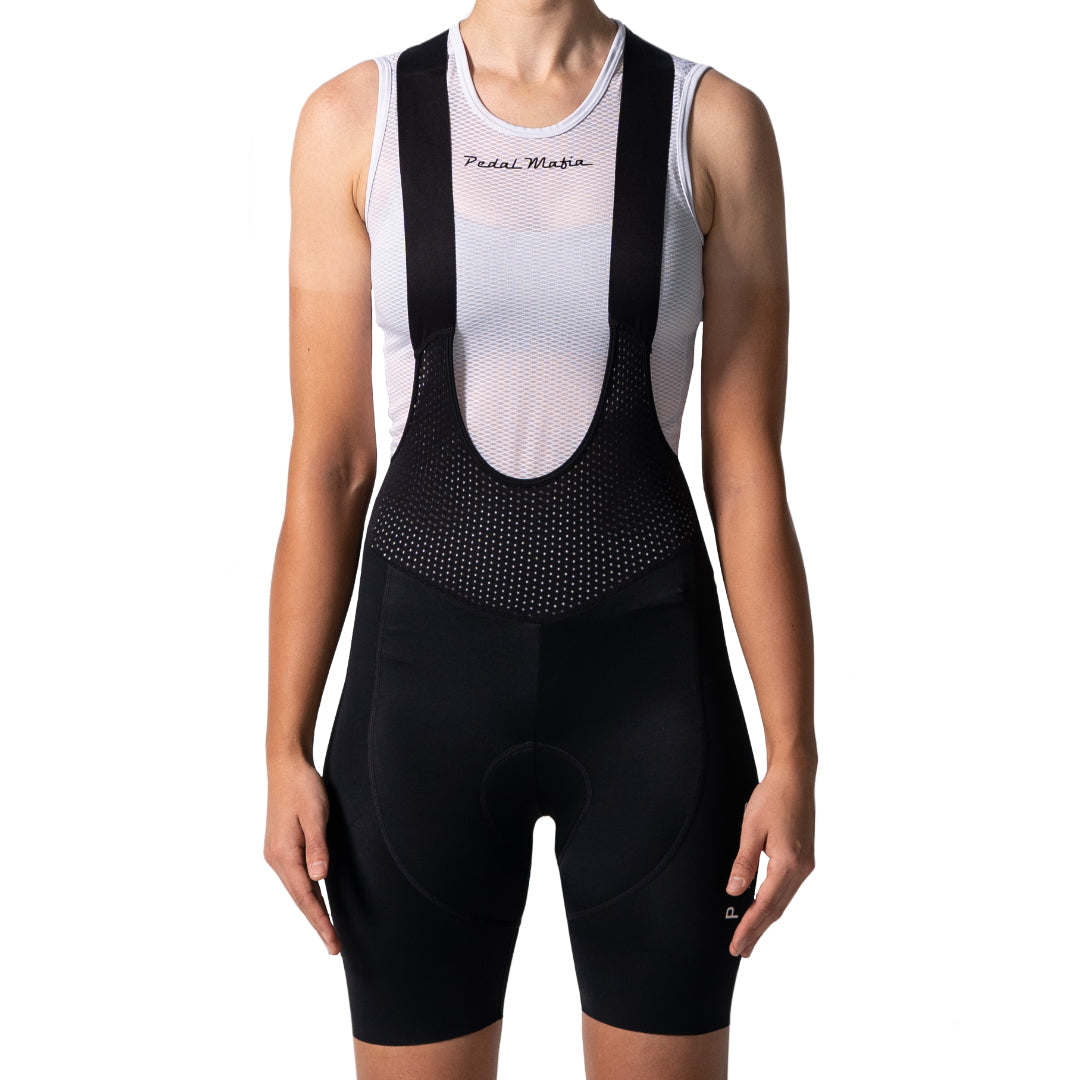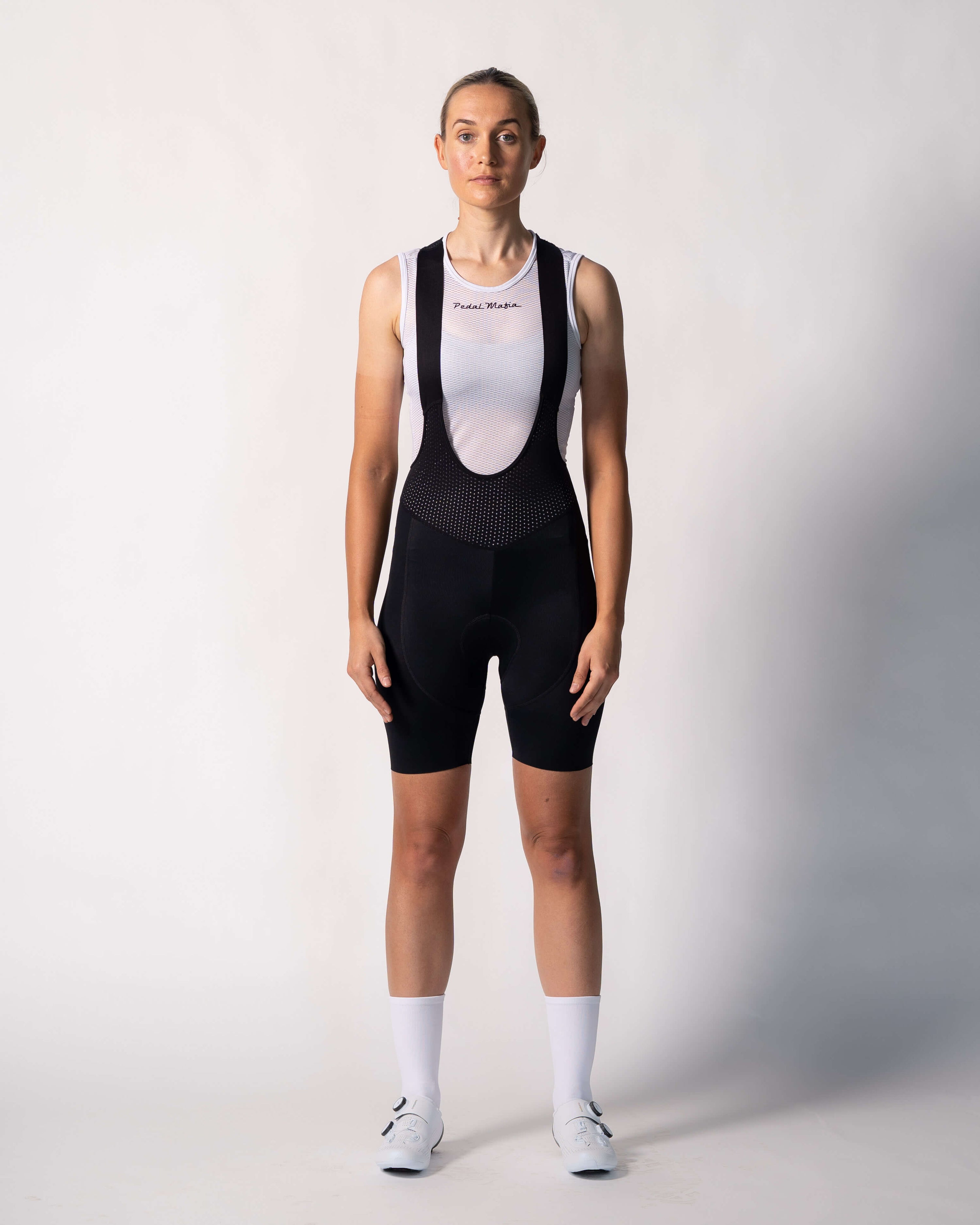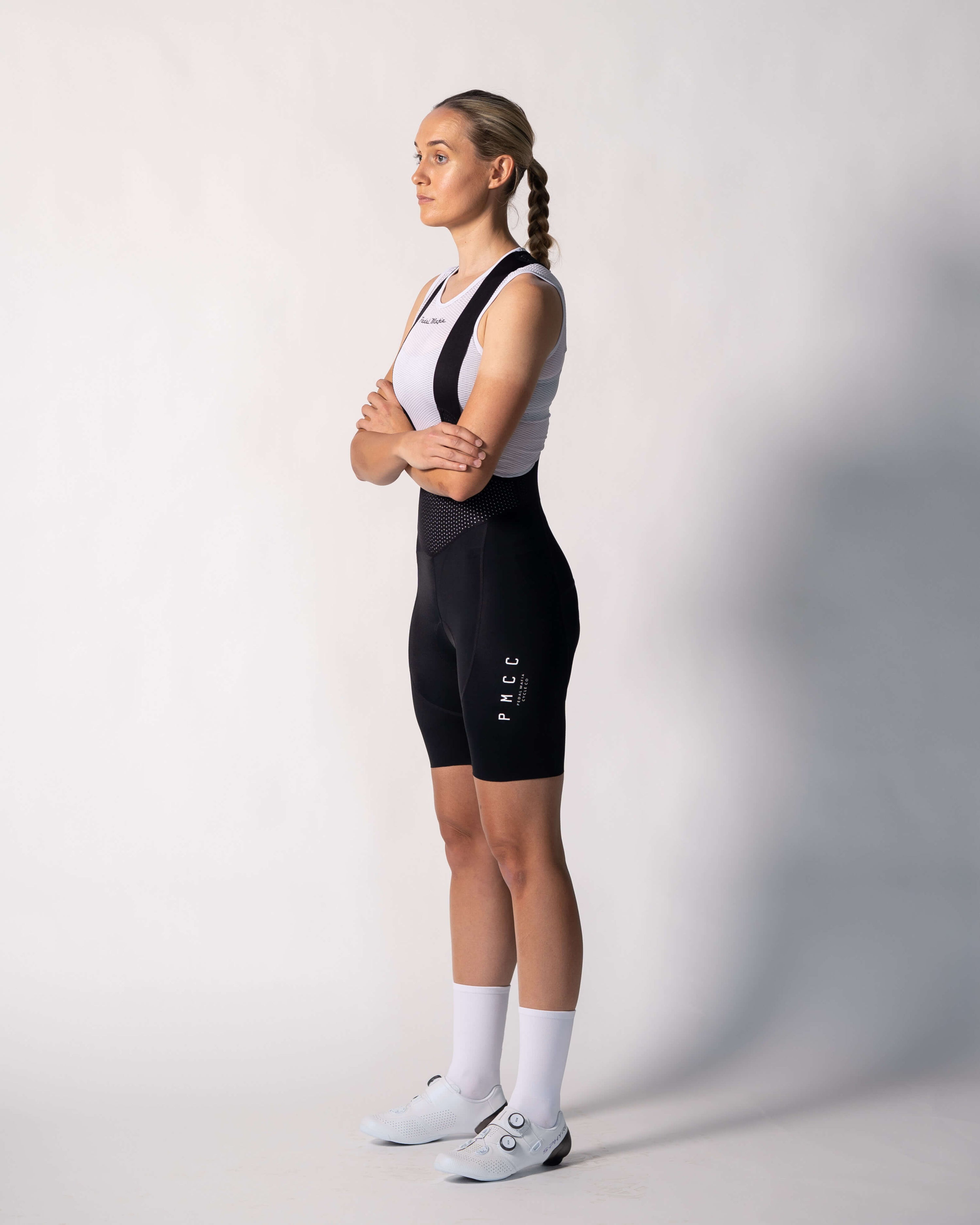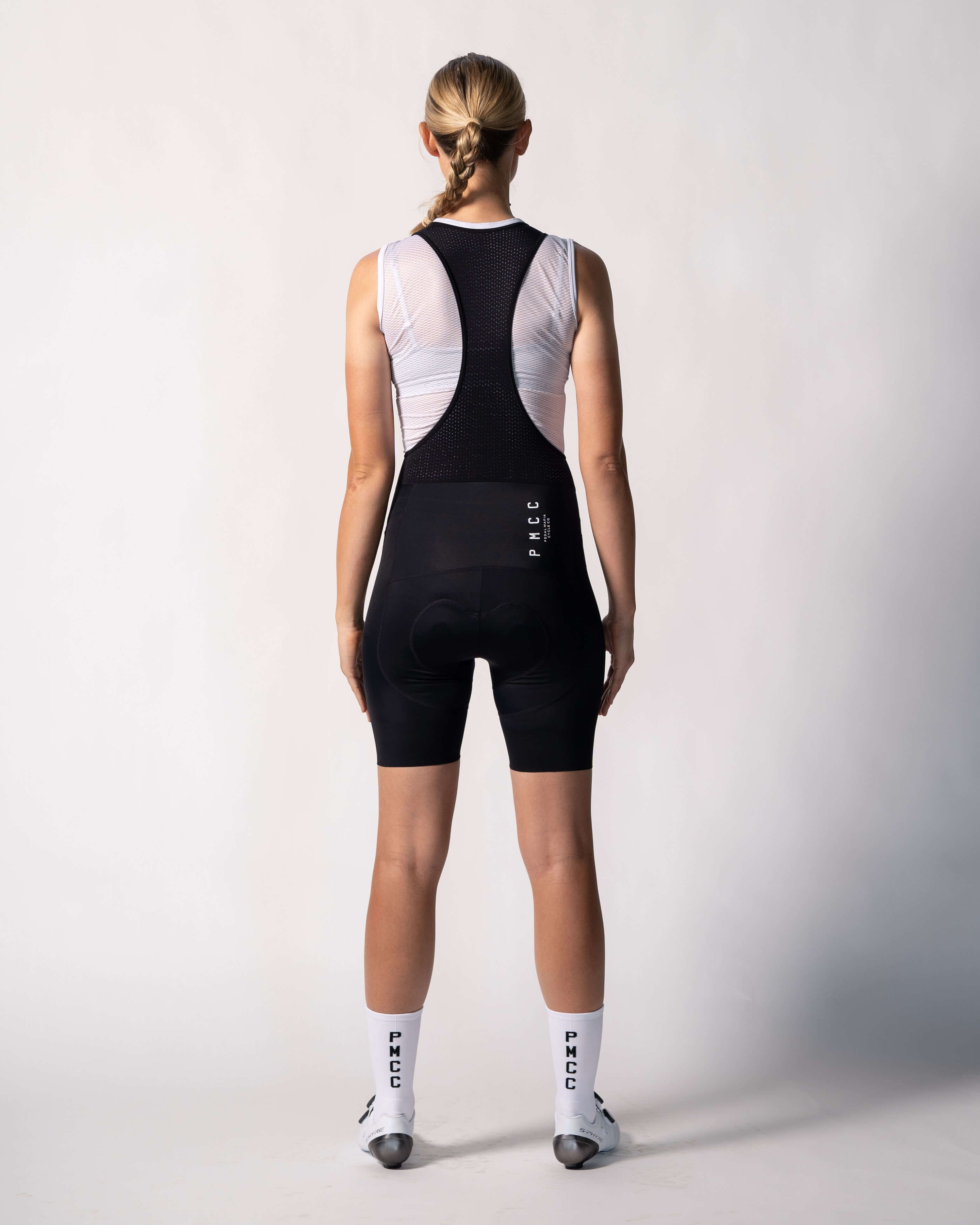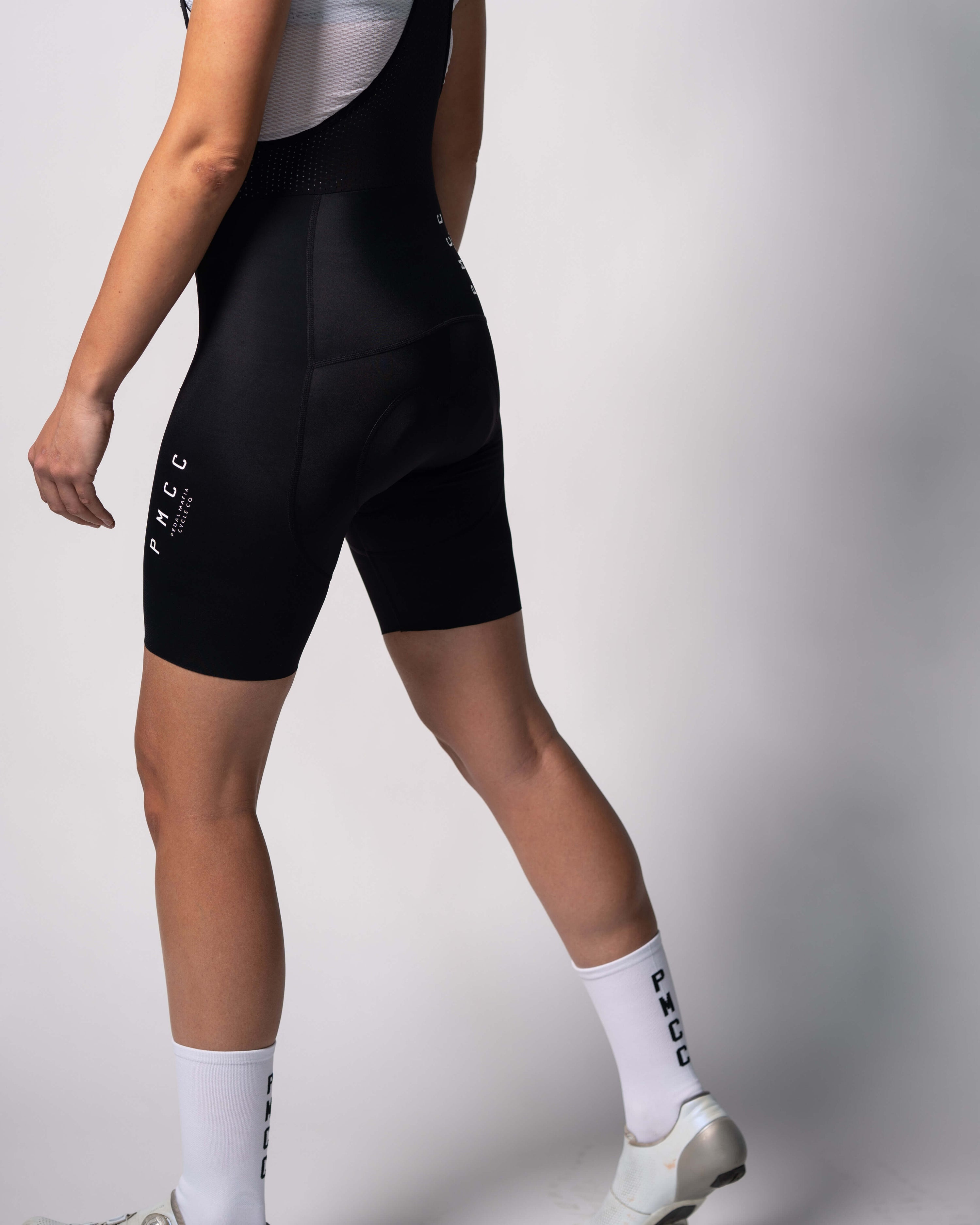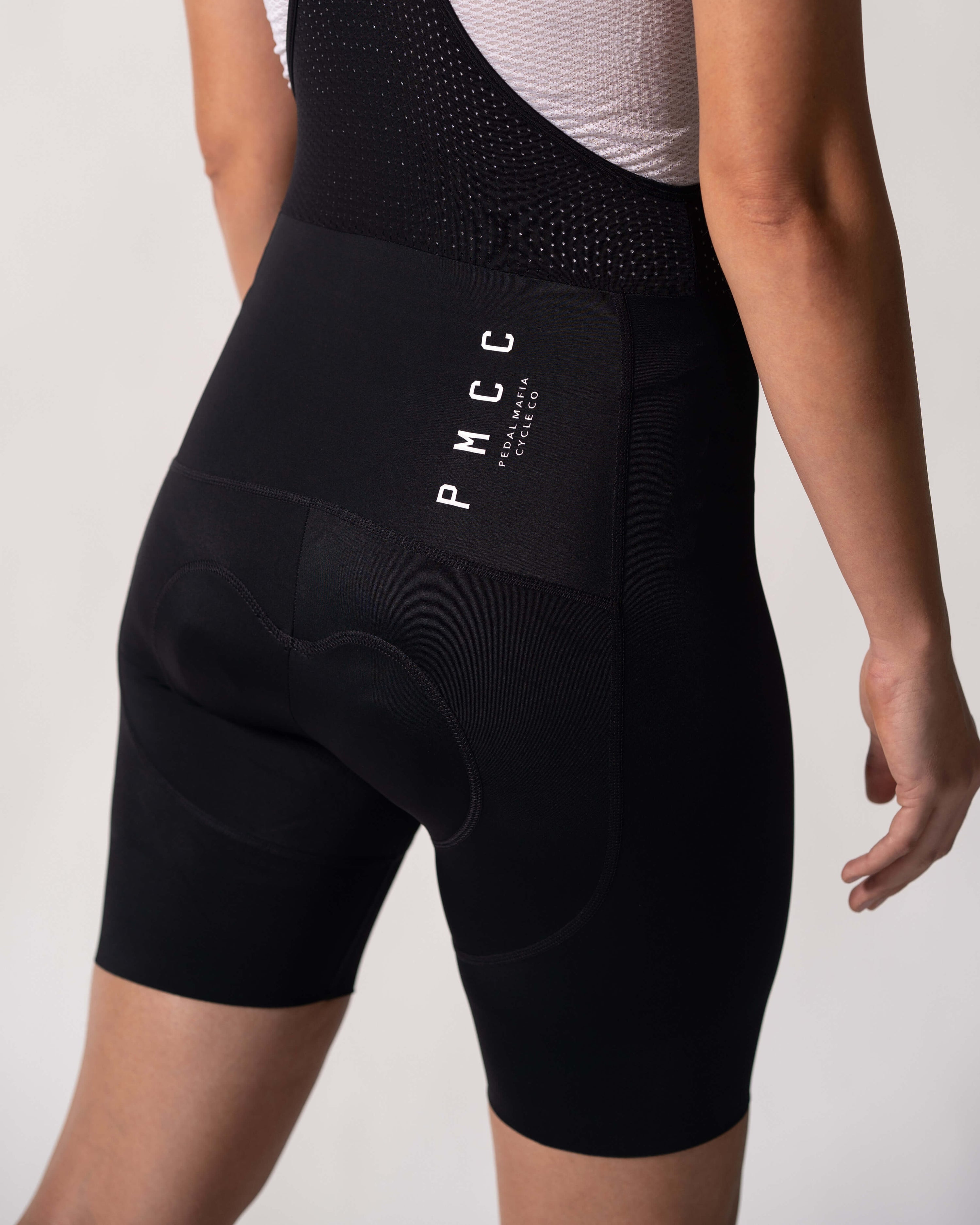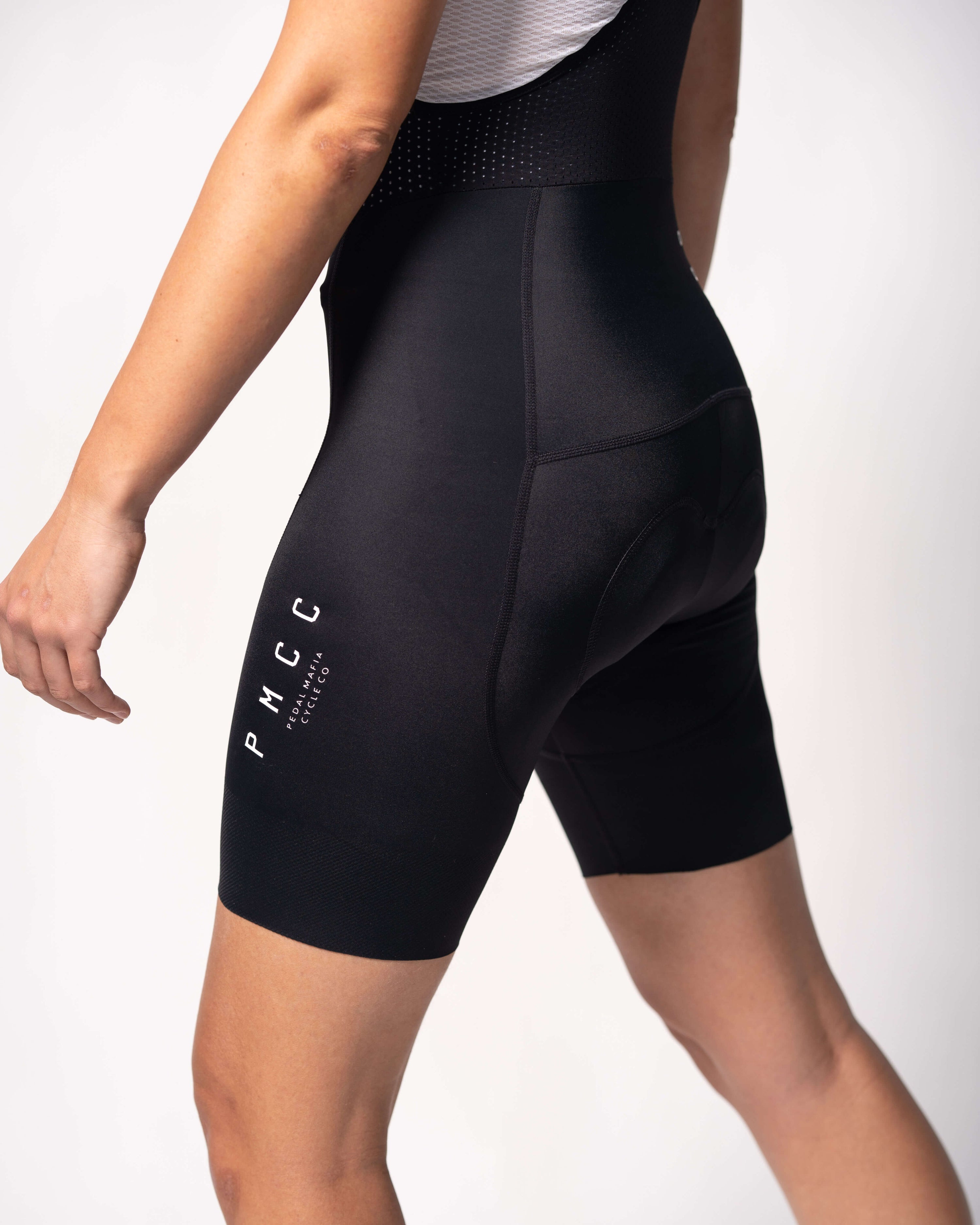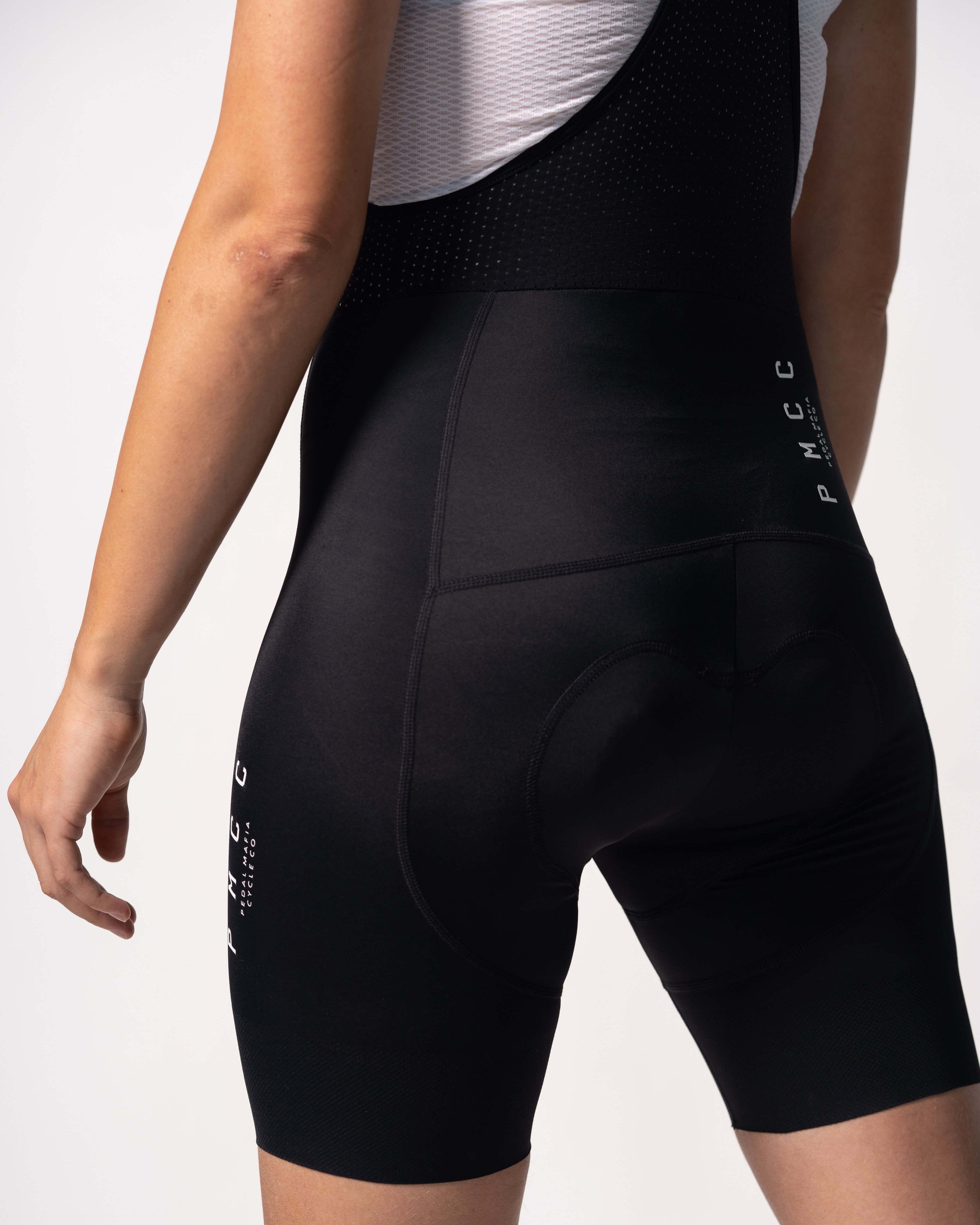 Women's PMCC Bib - Black White S22

people have just viewed this product
ARCHIVE SALE | ALL SALES ARE FINAL
Our latest PMCC Collection marks the evolution of the brands most premium line.
Using a culmination of our greatest Tech through all ranges, we have created a fit that hugs and conforms to the body's shape no matter the body size.
Minimal aesthetic, simplicity and bold forms, we let the design and construction of this range speak for itself.
Featuring an invisible pro length leg gripper, a new re-designed chamois featuring a high-density foam (SAT) with an updated carbon layup allowing stiffness and support to your pelvic sit bones.
Key Features:
- Compression leg fabric
- Laser-cut invisible grippers
- High-Density SAT Chamois
- Combination of French and Italian fabrics
Usage: All day » Distance: All Day Comfort » Fabric: PMCC
Gripper: Laser cut Silicone Brace: Premium Alba Anti chafe seamless strap
CHAMOIS:
Colour: Black Gold Line » Density: 140kg/m³ » Layers: 5 » Foam: TRS2
Fabric: Soft-Tech Hydrophilic » Antimicrobial: Yes » S.A.T: Yes
Crash Replacement & Warranty
At Pedal Mafia we believe everyone deserves a 2nd chance! That's why we're proud to offer any cyclist who crashes 'regardless of kit manufacturer' a chance to replace their damaged threads. Learn More.
Women's PMCC Bib - Black White S22