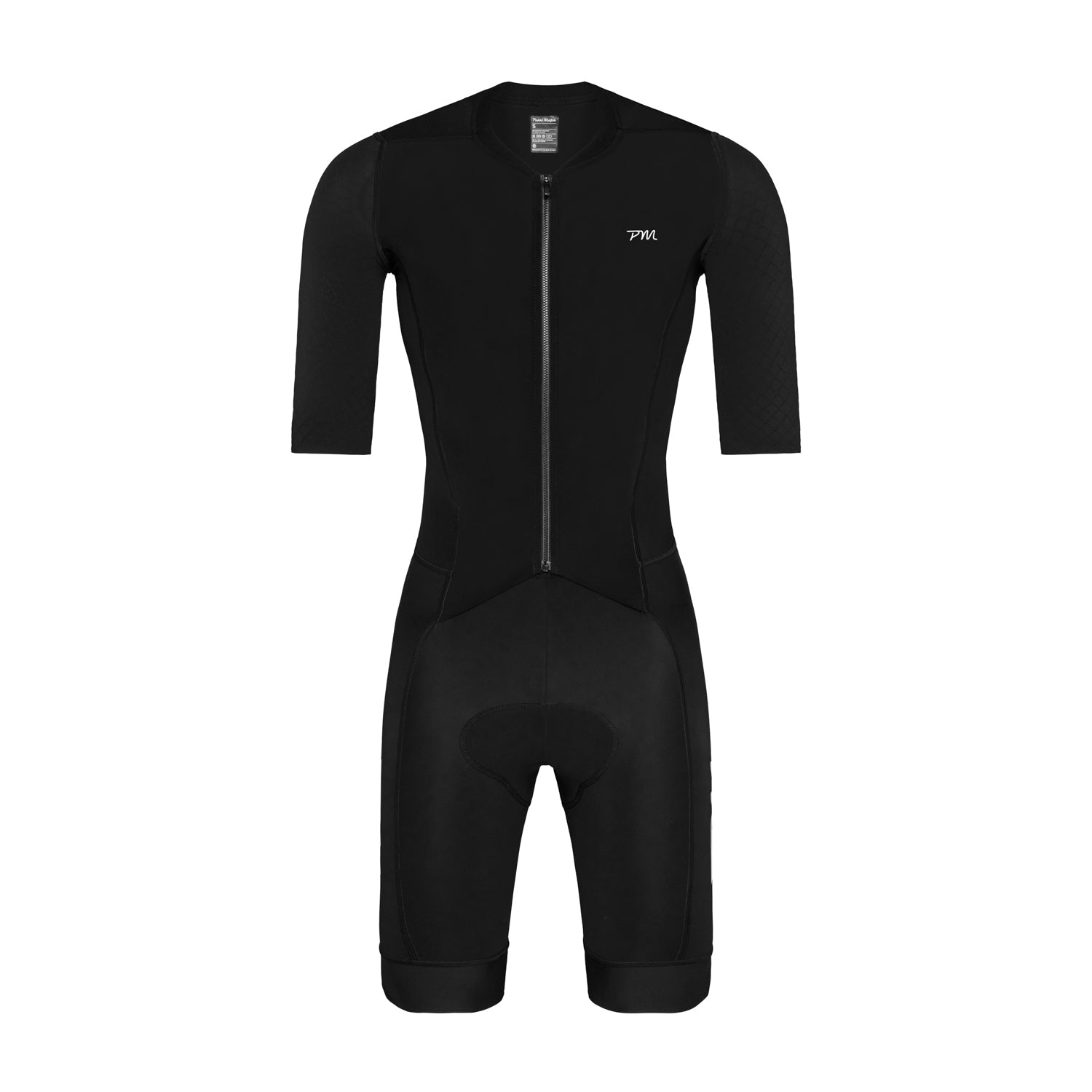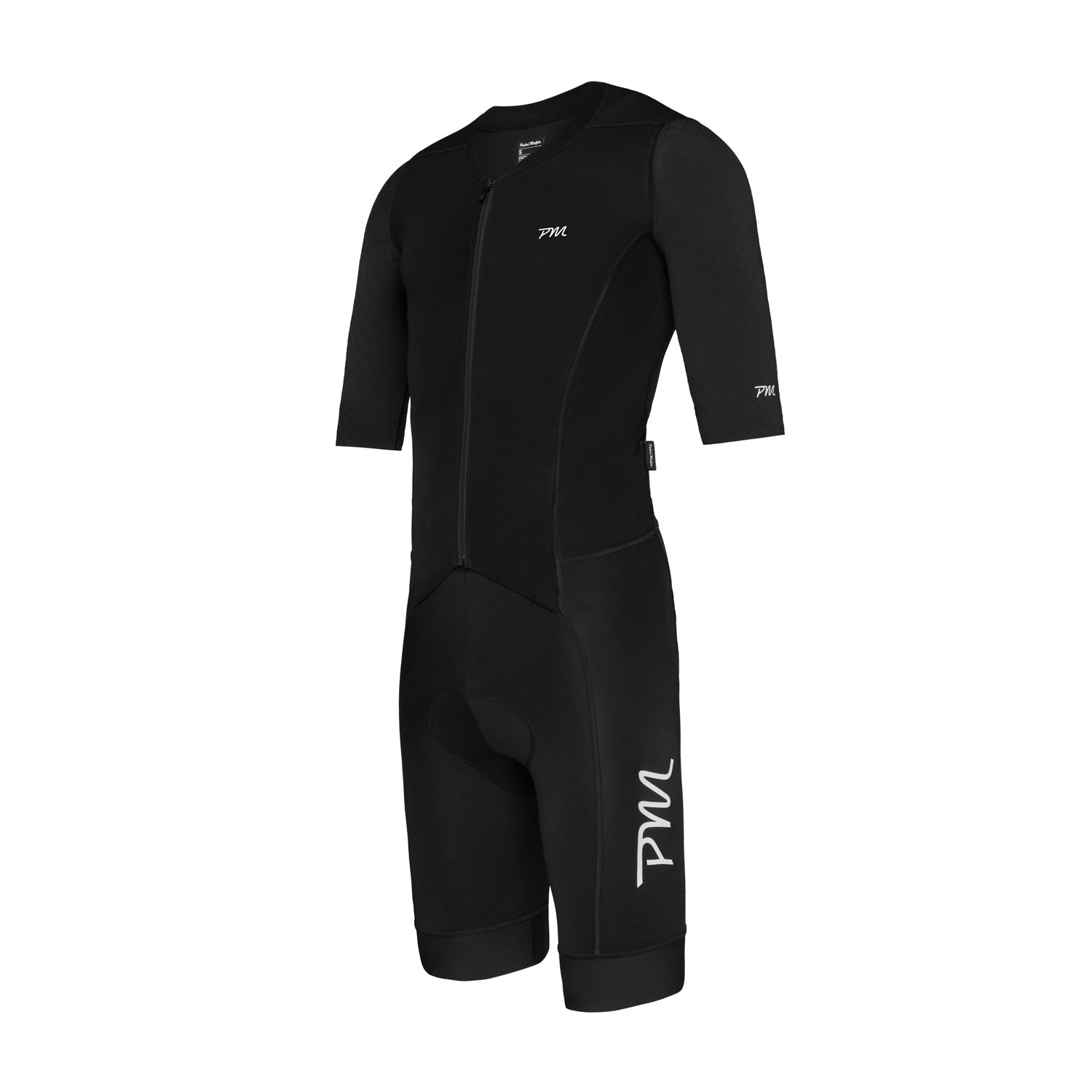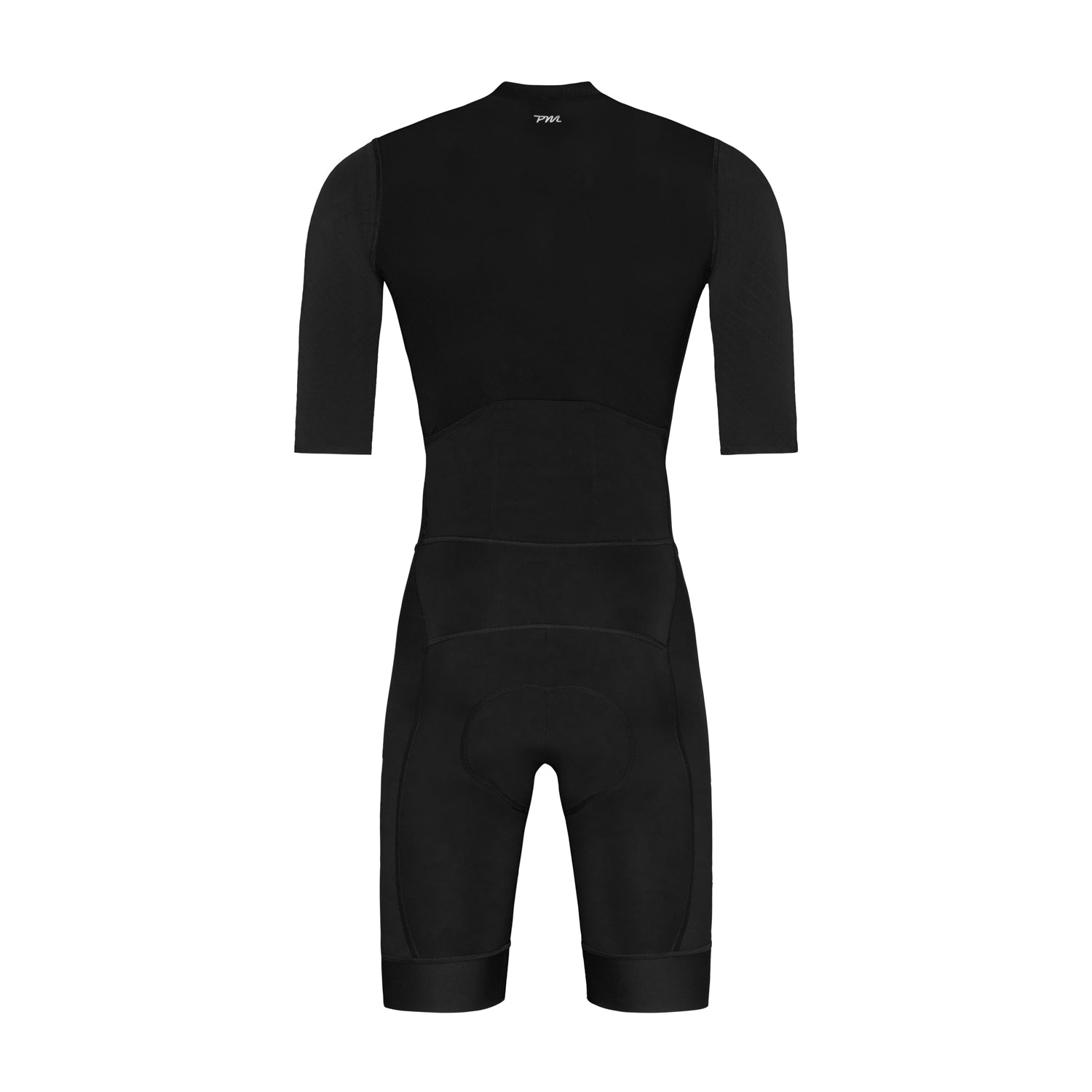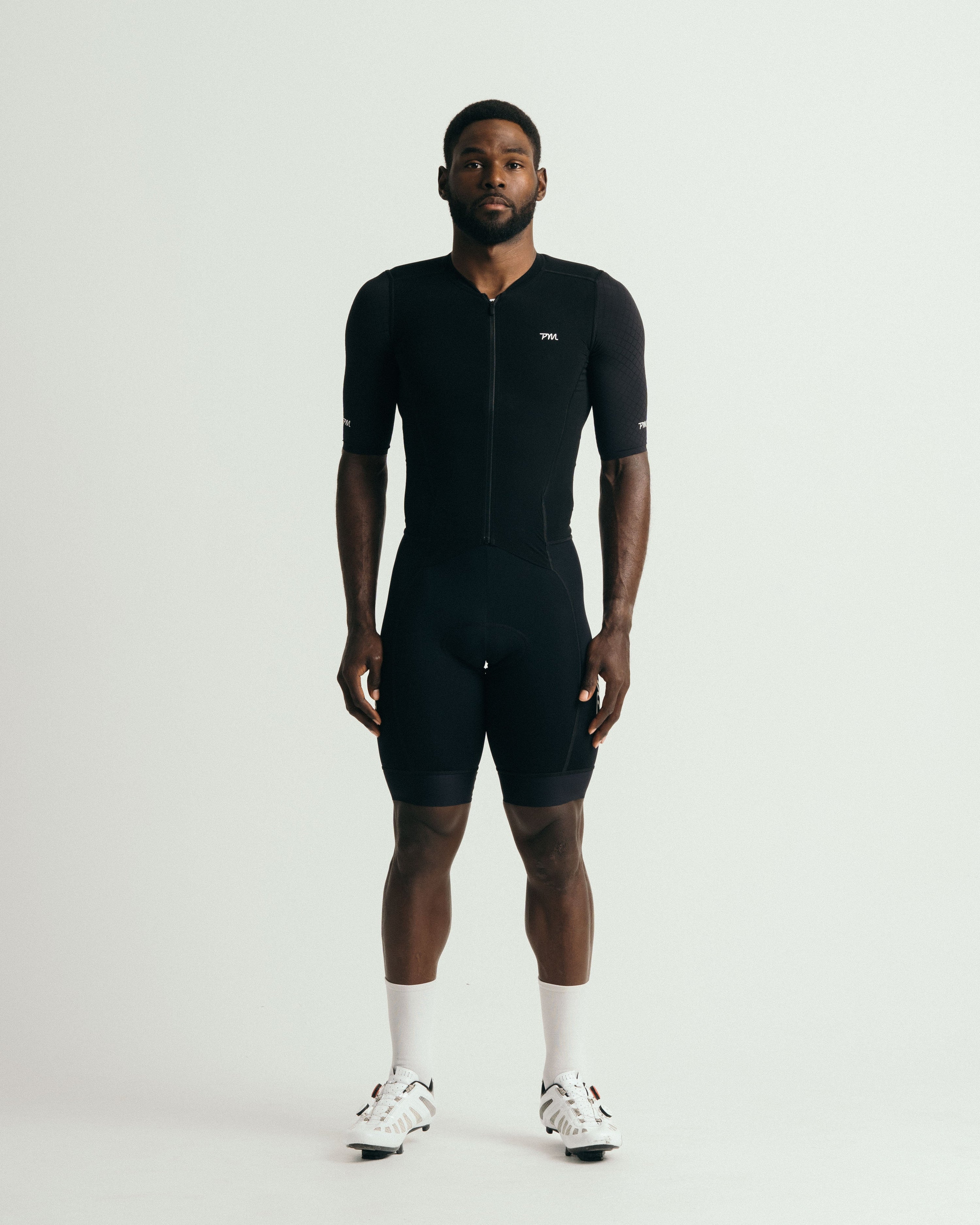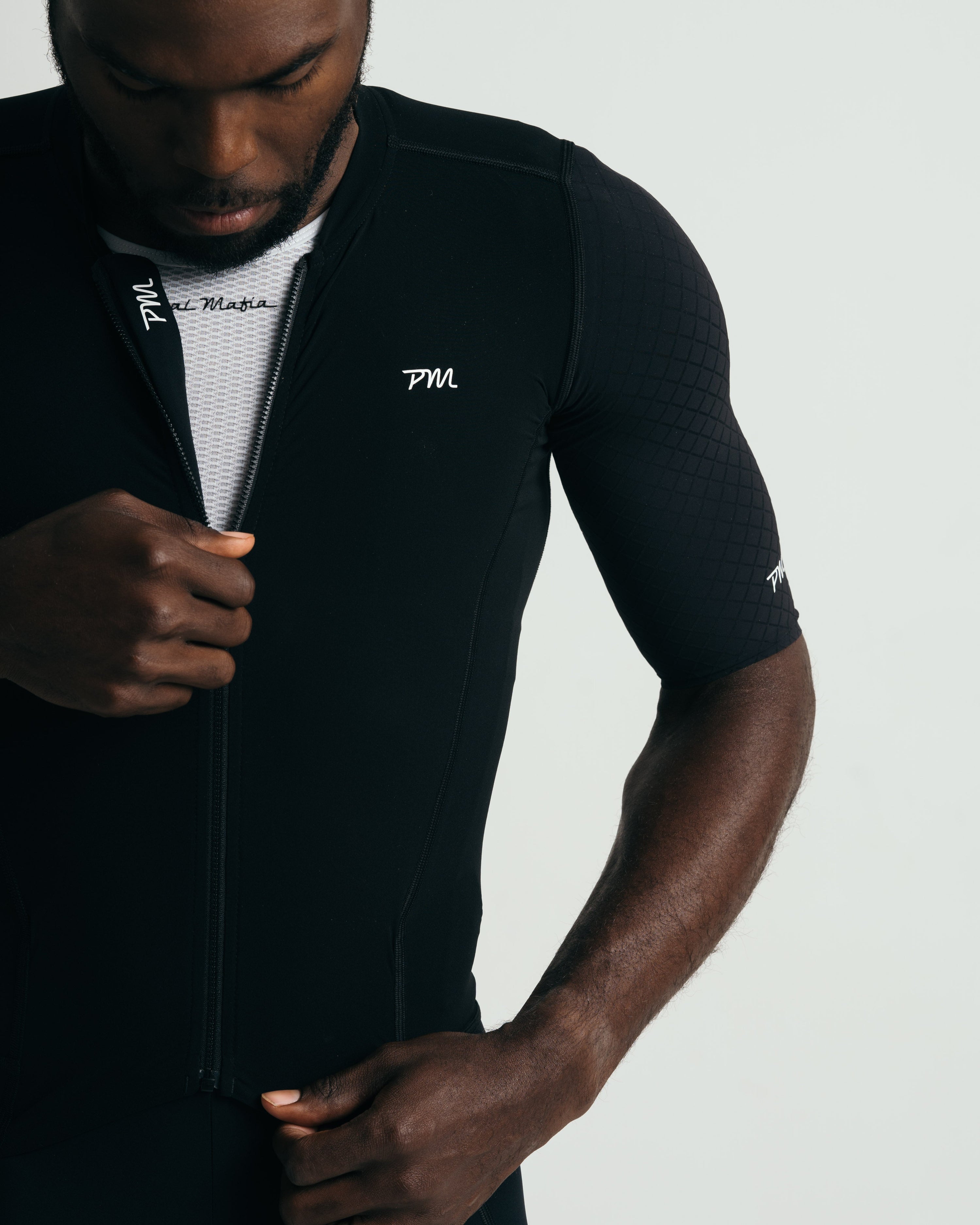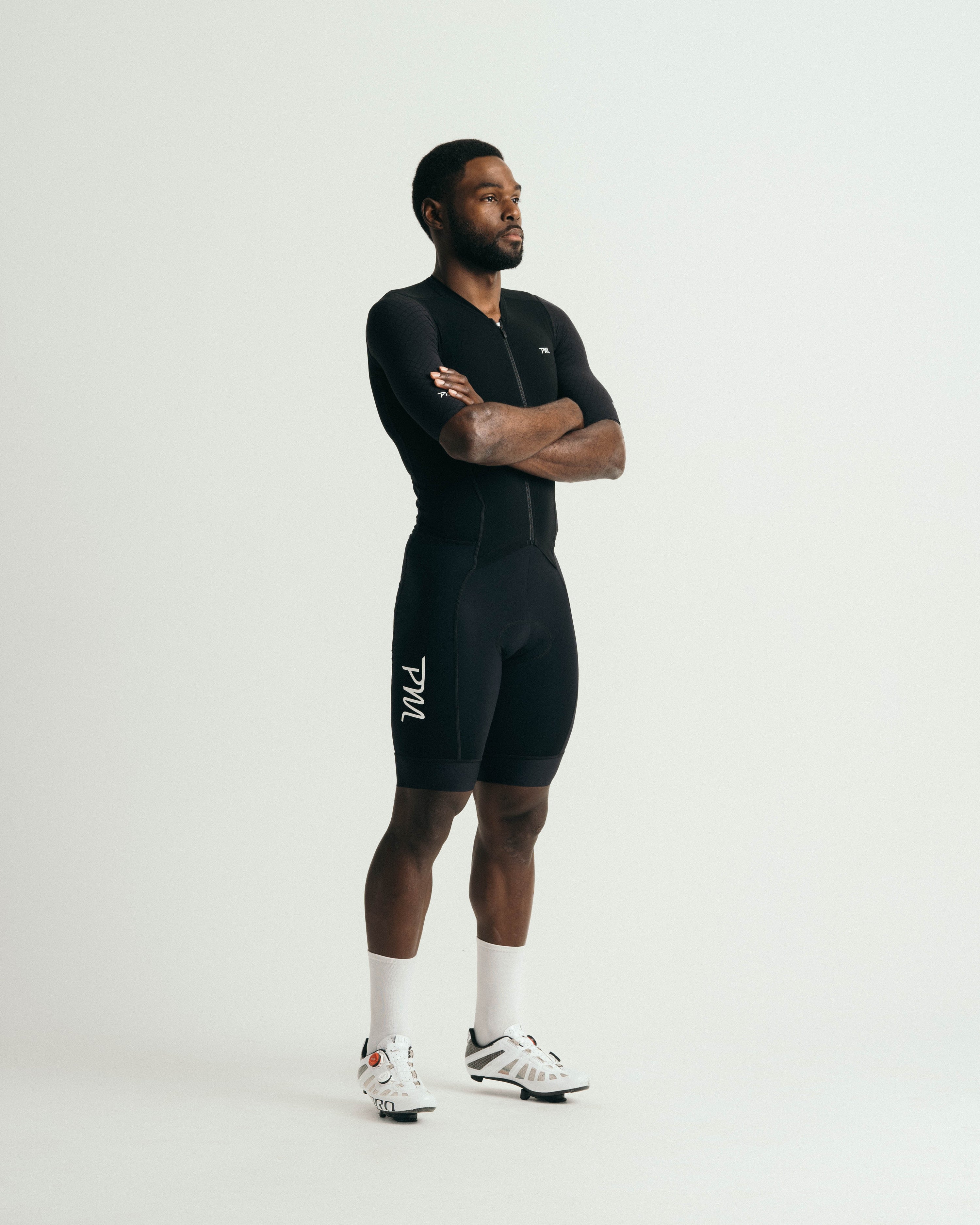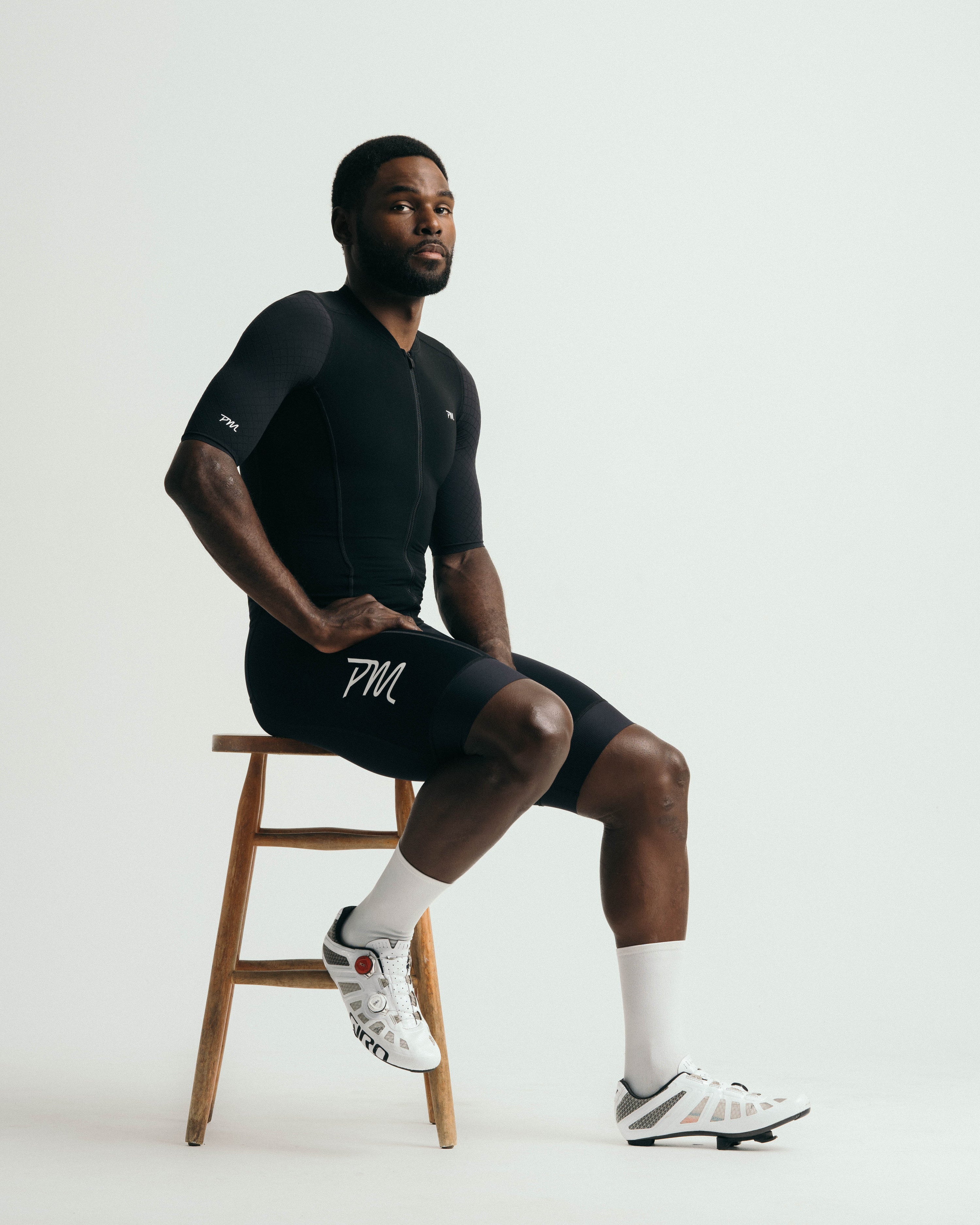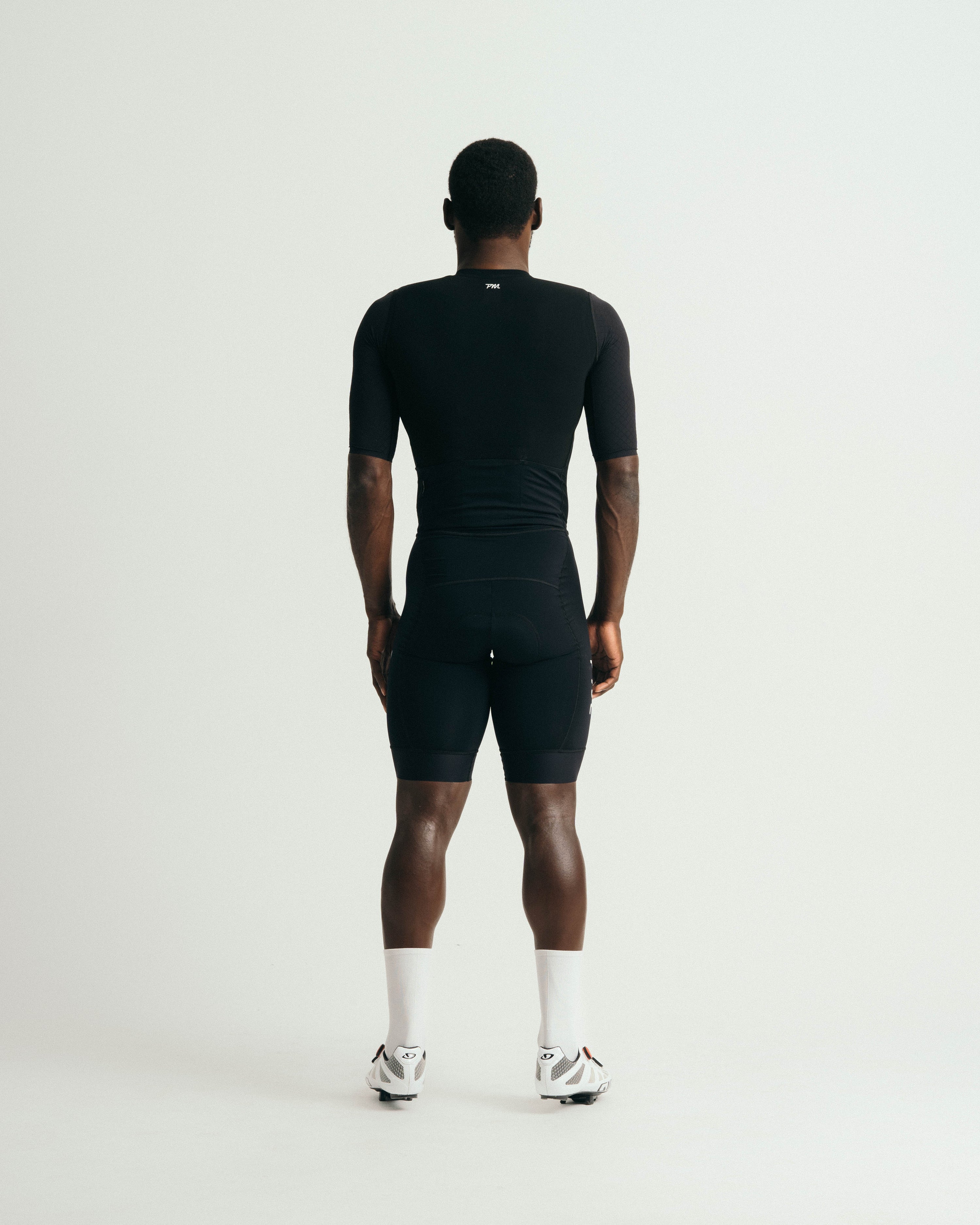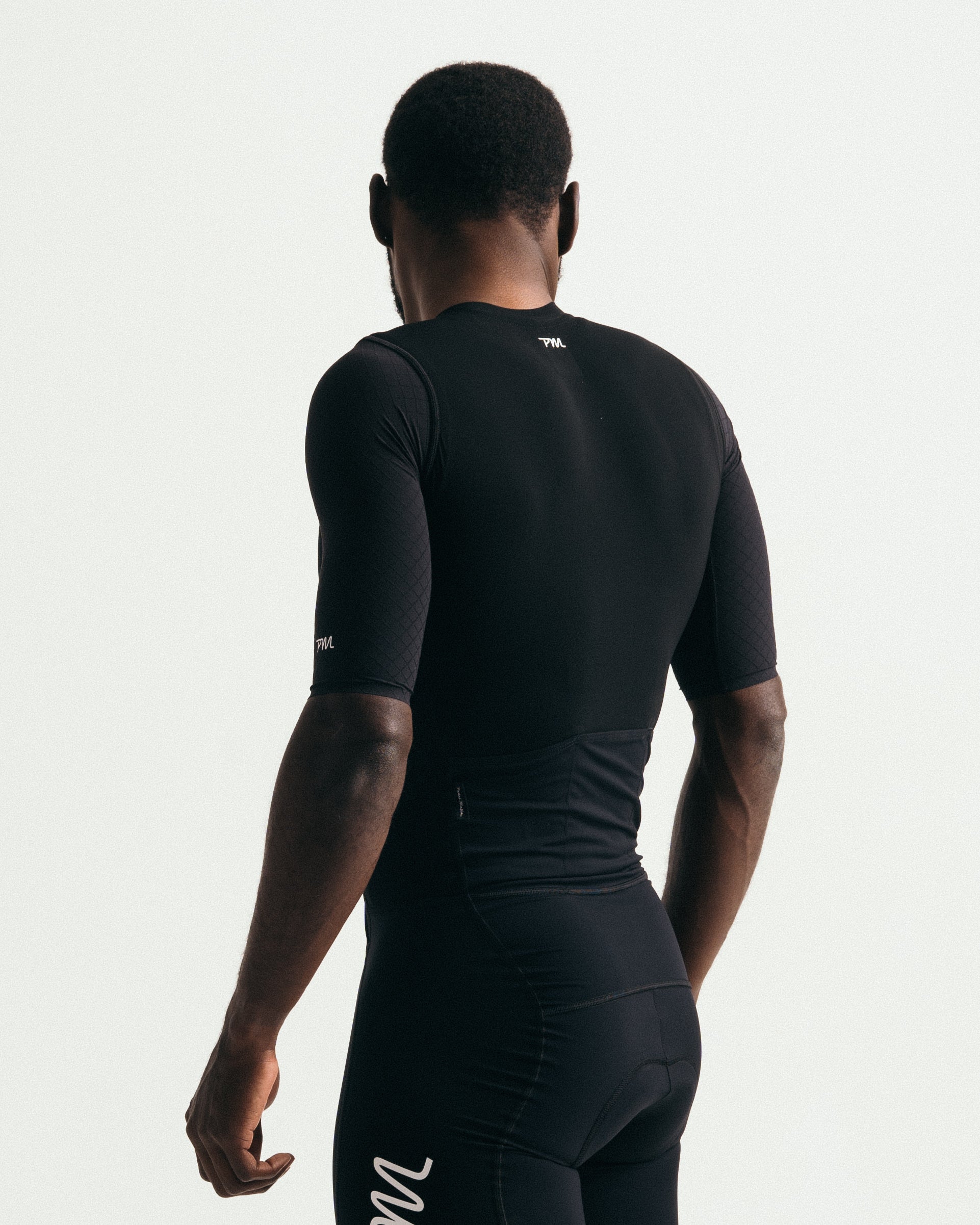 Mens Pro Race Suit - Black

people have just viewed this product
The Pro race suit is specifically designed to meet the needs of weekend racers who are looking for a reliable, fast, durable, and functional race suit that can be used in various weather conditions. It is intended to be used in combination with a vest and arm warmers to create an all-season race combination.
One of the key features of the Pro race suit is its composition of high-quality woven Italian fabrics. These fabrics are chosen for their durability and performance. The woven composition of the suit helps with moisture wicking, which means it effectively pulls sweat away from the body to keep the racer dry and comfortable during intense physical activity. Additionally, the high compression of the fabric improves aerodynamics by reducing drag and enhancing the racer's performance. It also aids in blood flow, which can contribute to better endurance and muscle support.
The suit is designed with a thicker rear pocket to enhance its durability. This is particularly useful for racers who frequently apply race numbers to the back of their suits. The thicker pocket helps prevent wear and tear caused by the constant application and removal of race numbers.
Moisture wicking

Ultra-breathable

Highly Compressive

Durability

Fabric Versatility
Crash Replacement & Warranty
At Pedal Mafia we believe everyone deserves a 2nd chance! That's why we're proud to offer any cyclist who crashes 'regardless of kit manufacturer' a chance to replace their damaged threads. Learn More.
Mens Pro Race Suit - Black