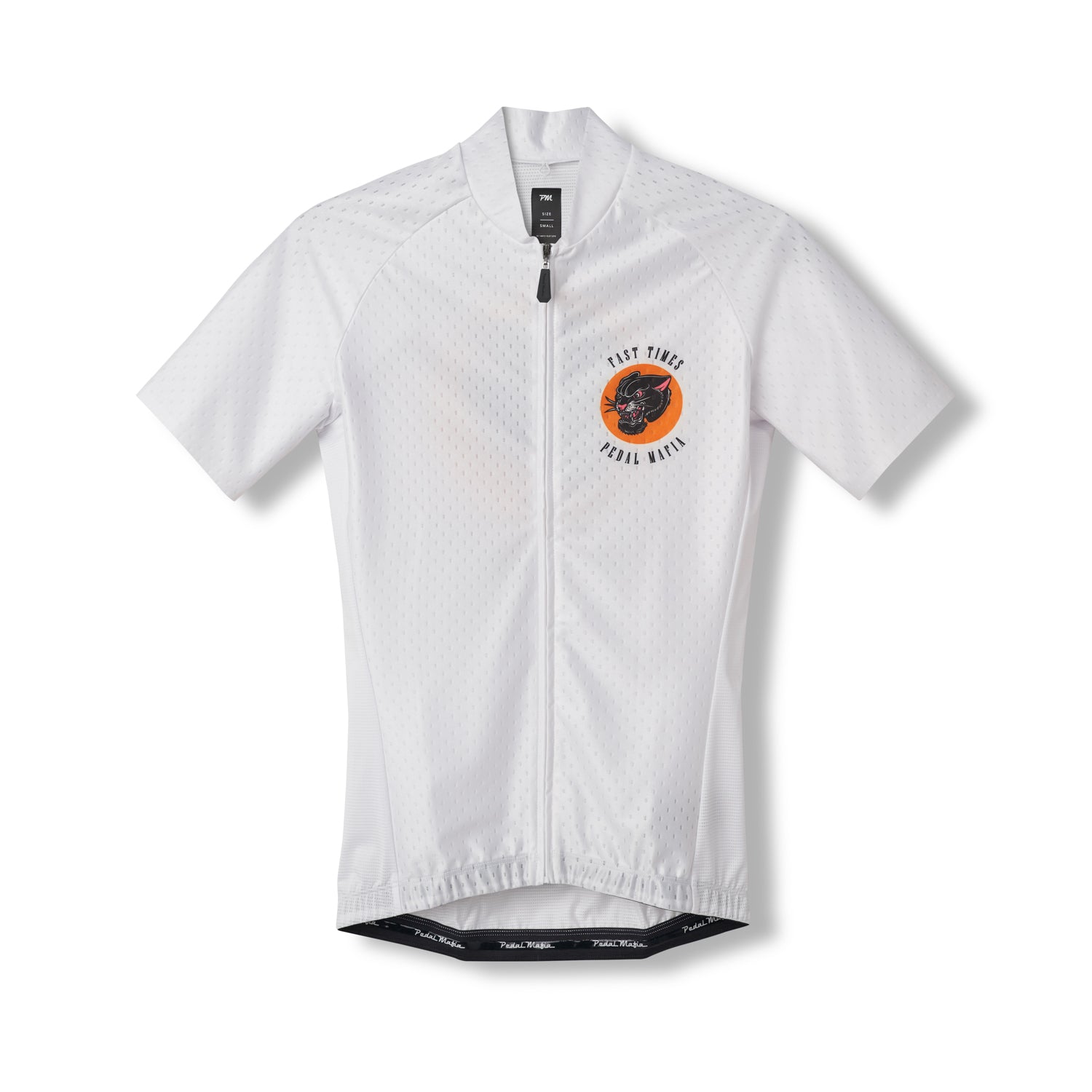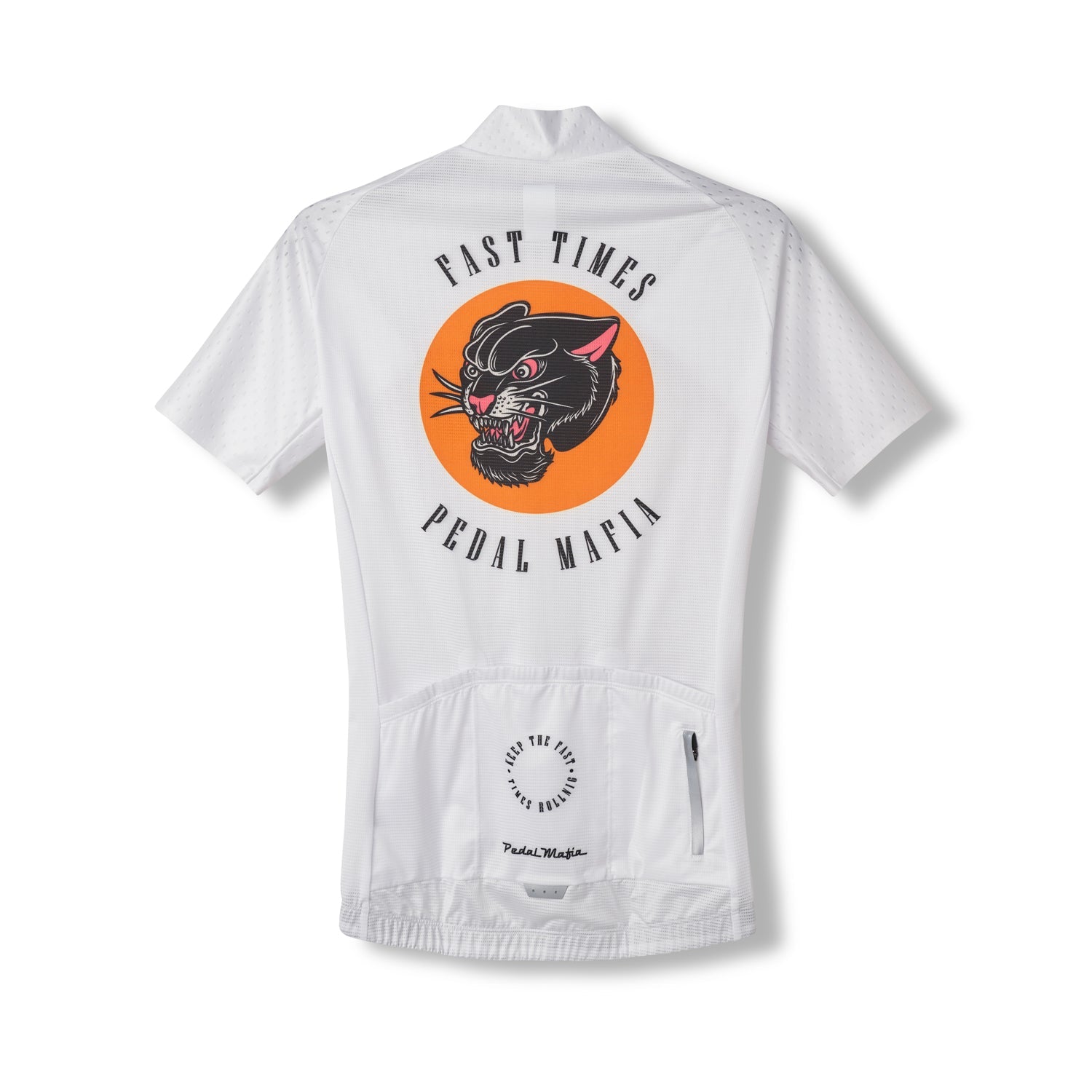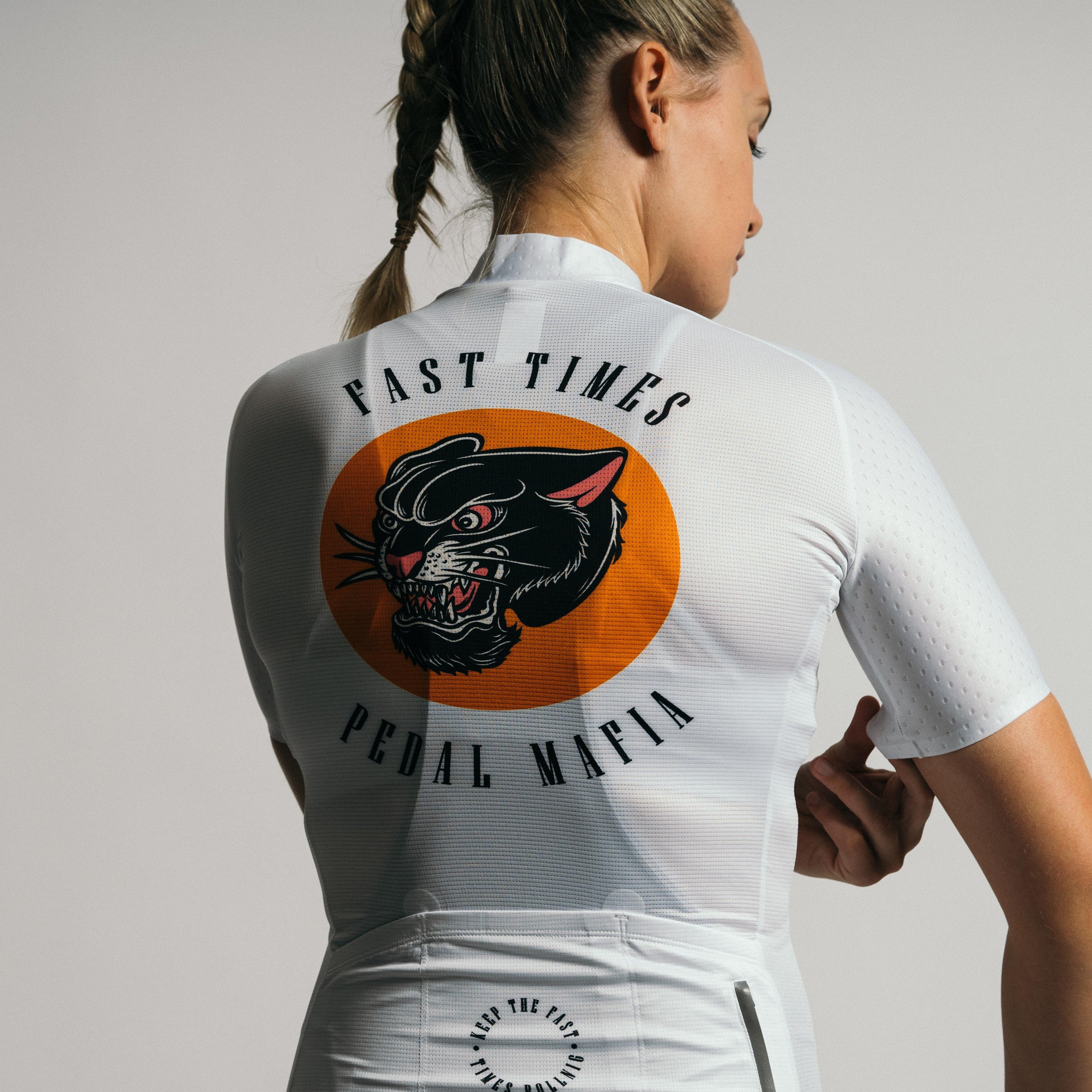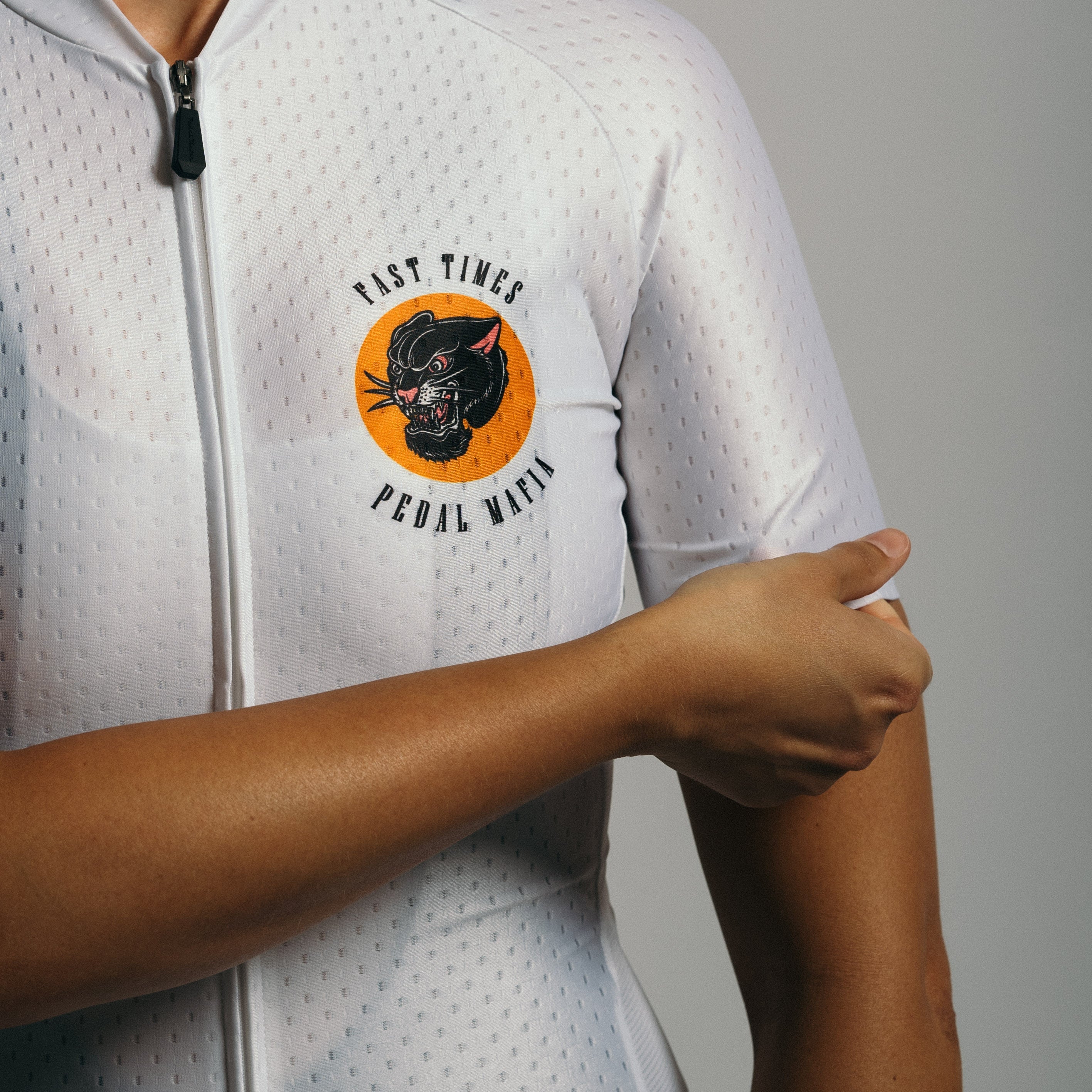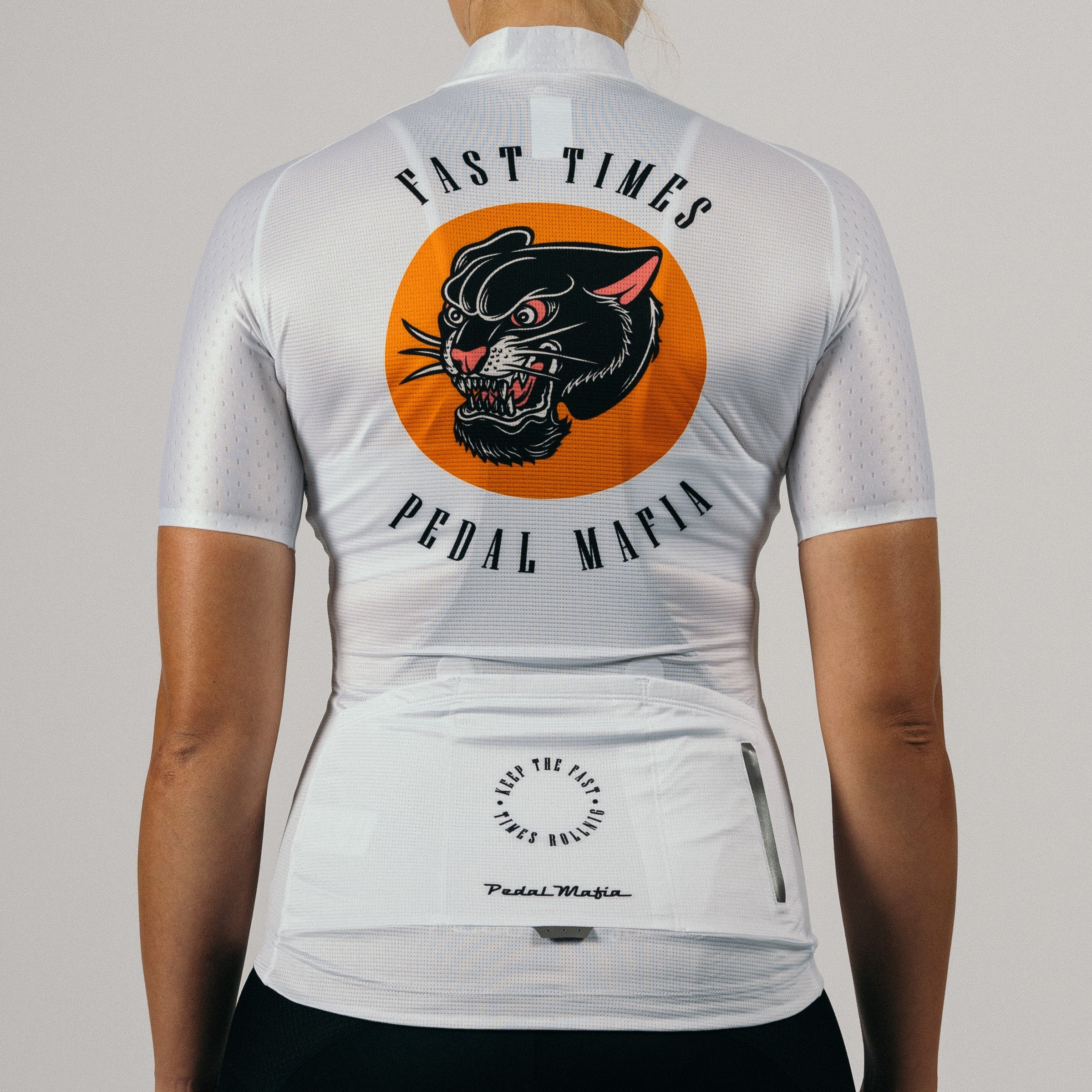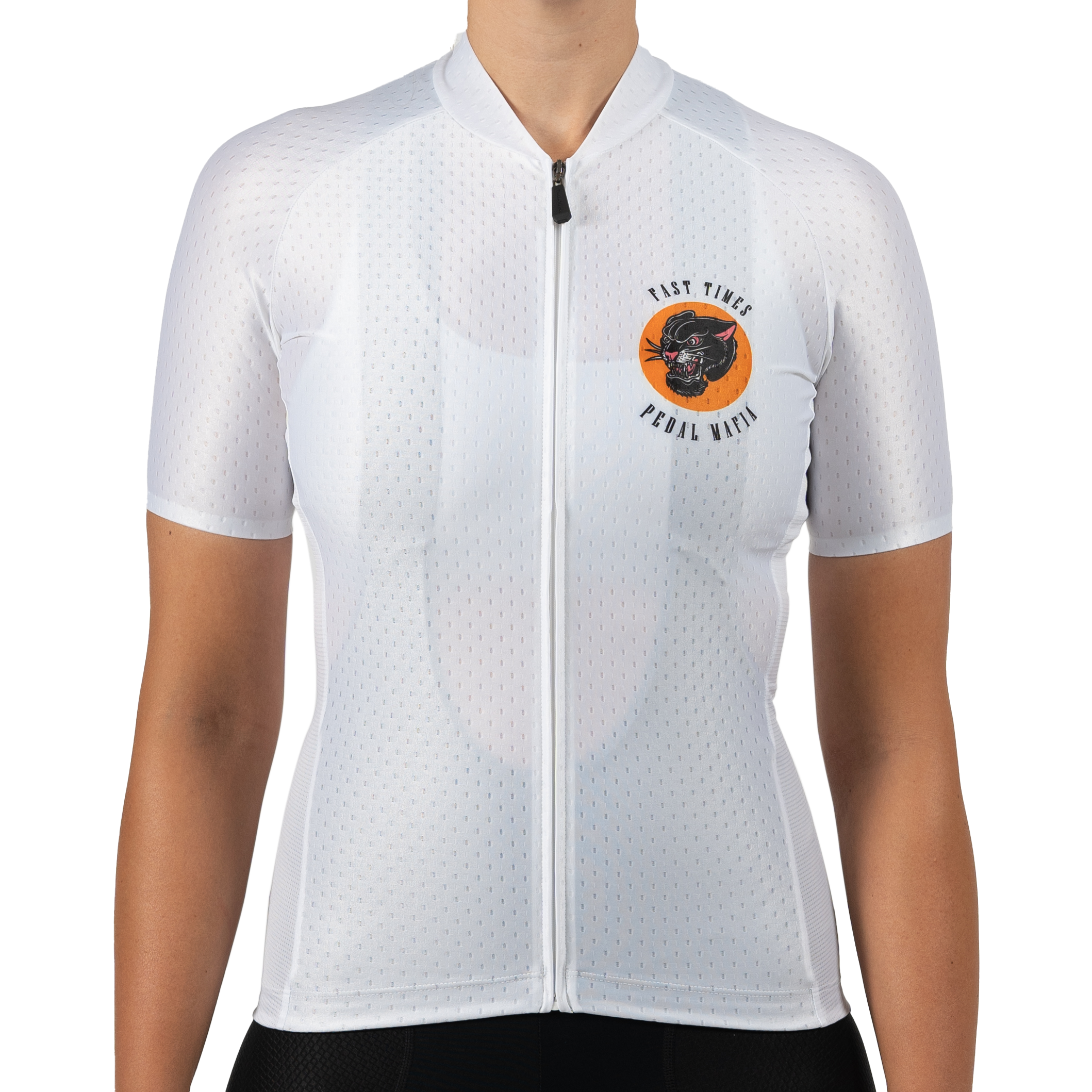 Women's Artist Series Jersey - Fast Times White

people have just viewed this product
ARCHIVE SALE | ALL SALES ARE FINAL
The bell lap, fixed gear alleycats, technical descents, the last street light illuminating your ride home..
We as cyclists live for, feed off these moments. Our second iteration welcomes a playful take on traditional style body art.
The Black Panther, a symbol of Power and Freedom.
When there's no time for brakes.
Fast Times.
Designed with everyday cyclists in mind, our Artist Series Jerseys use our own breathable Italian fabric, which stretches and conforms to all different body shapes. With breathable paneling and superior sweat-wicking properties, you can be sure your body will function at the right temperature in all weather conditions!
95% polyester, 5% elastane
Water-resistant zip pocket
Extremely breathable Italian body fabric
Highly advanced moisture-wicking properties
Heat bonded grippers
Ethically Sourced
Crash Replacement & Warranty
At Pedal Mafia we believe everyone deserves a 2nd chance! That's why we're proud to offer any cyclist who crashes 'regardless of kit manufacturer' a chance to replace their damaged threads. Learn More.
Women's Artist Series Jersey - Fast Times White