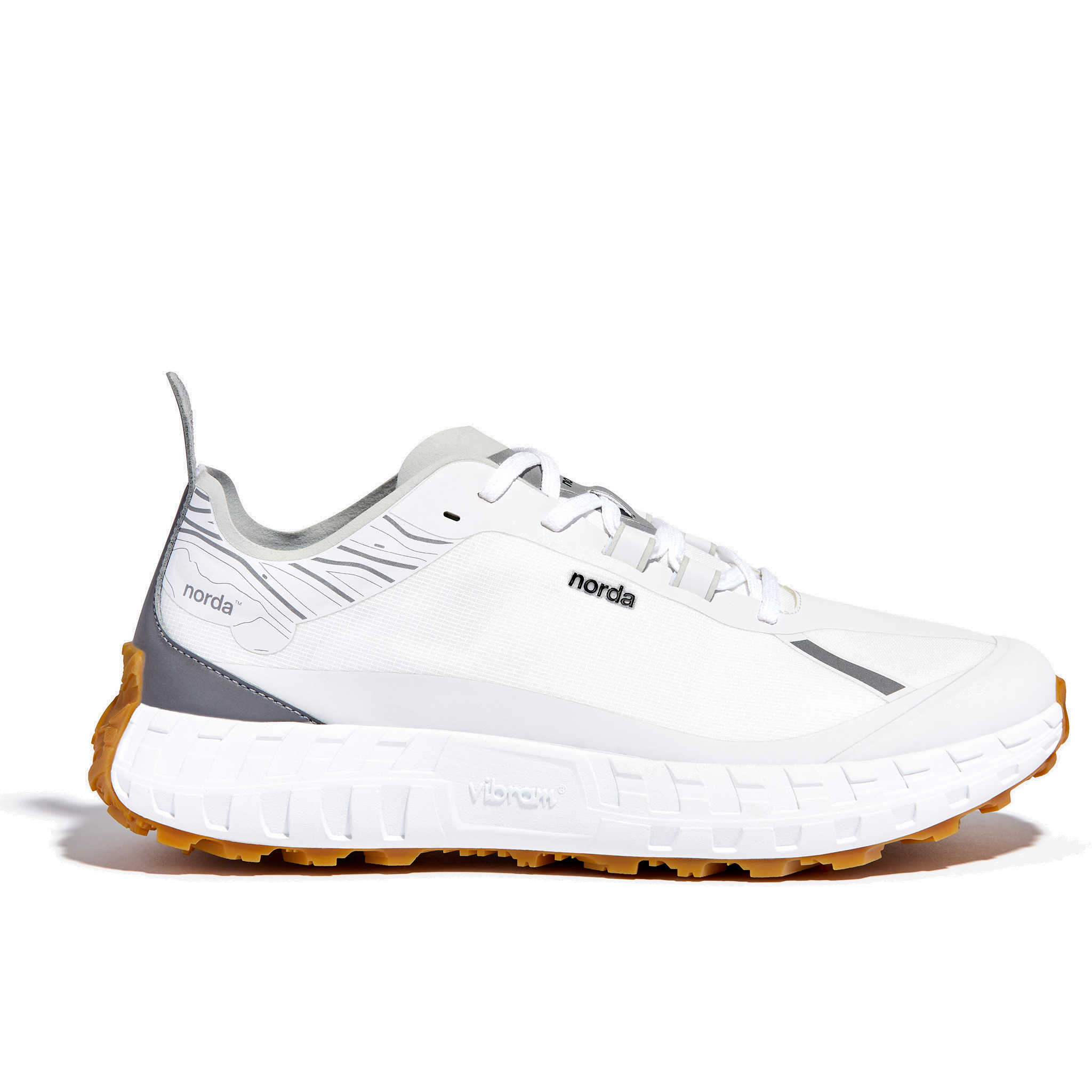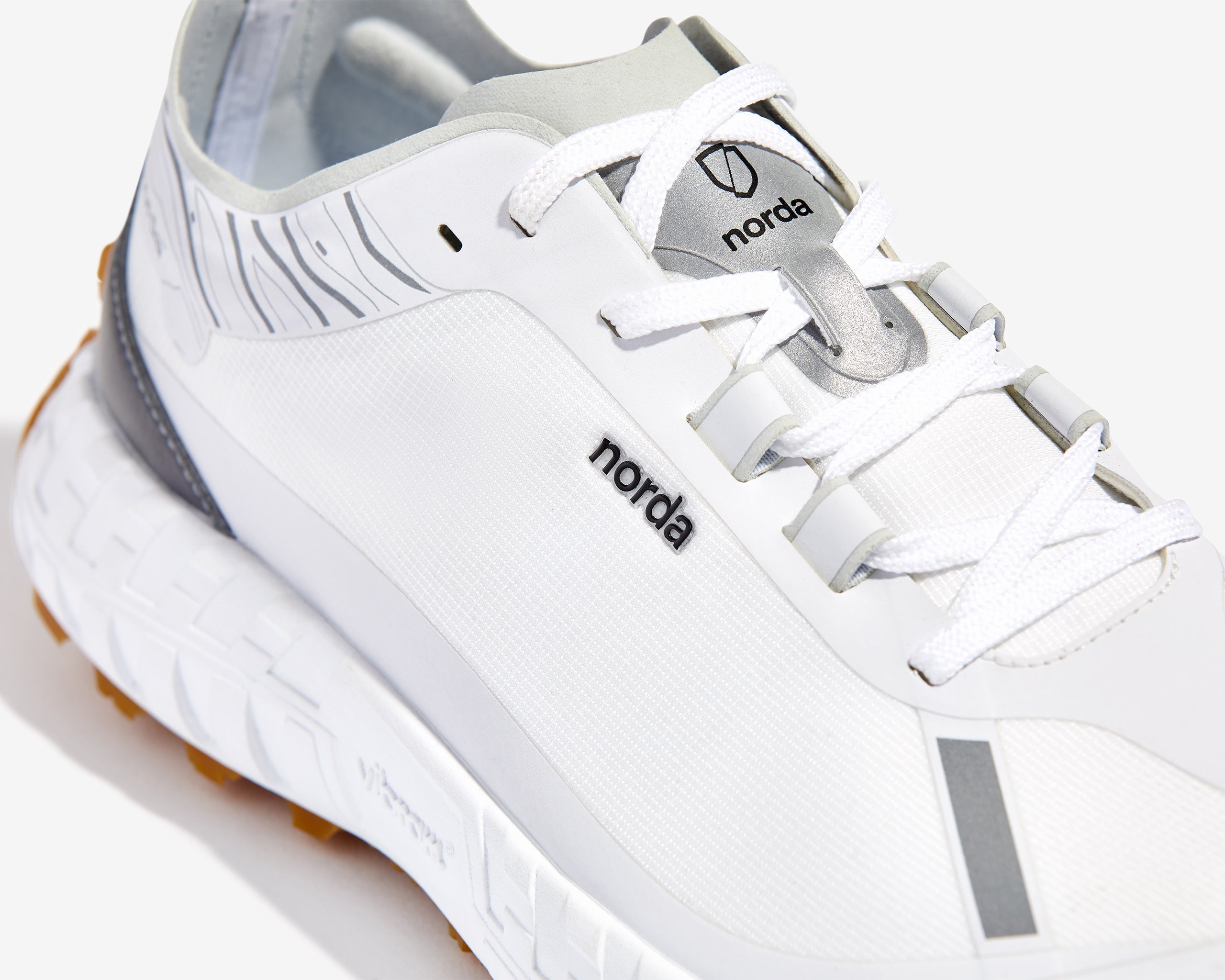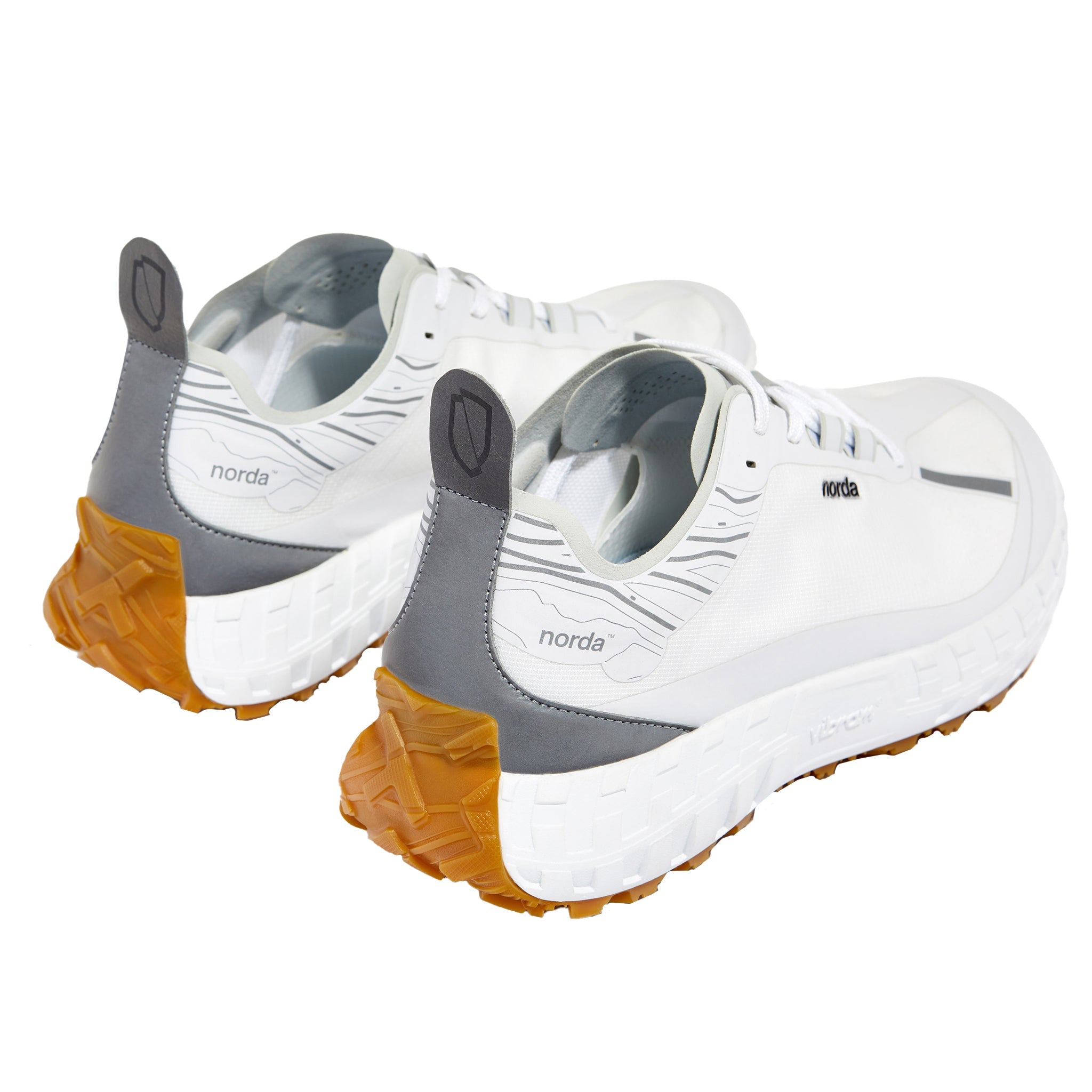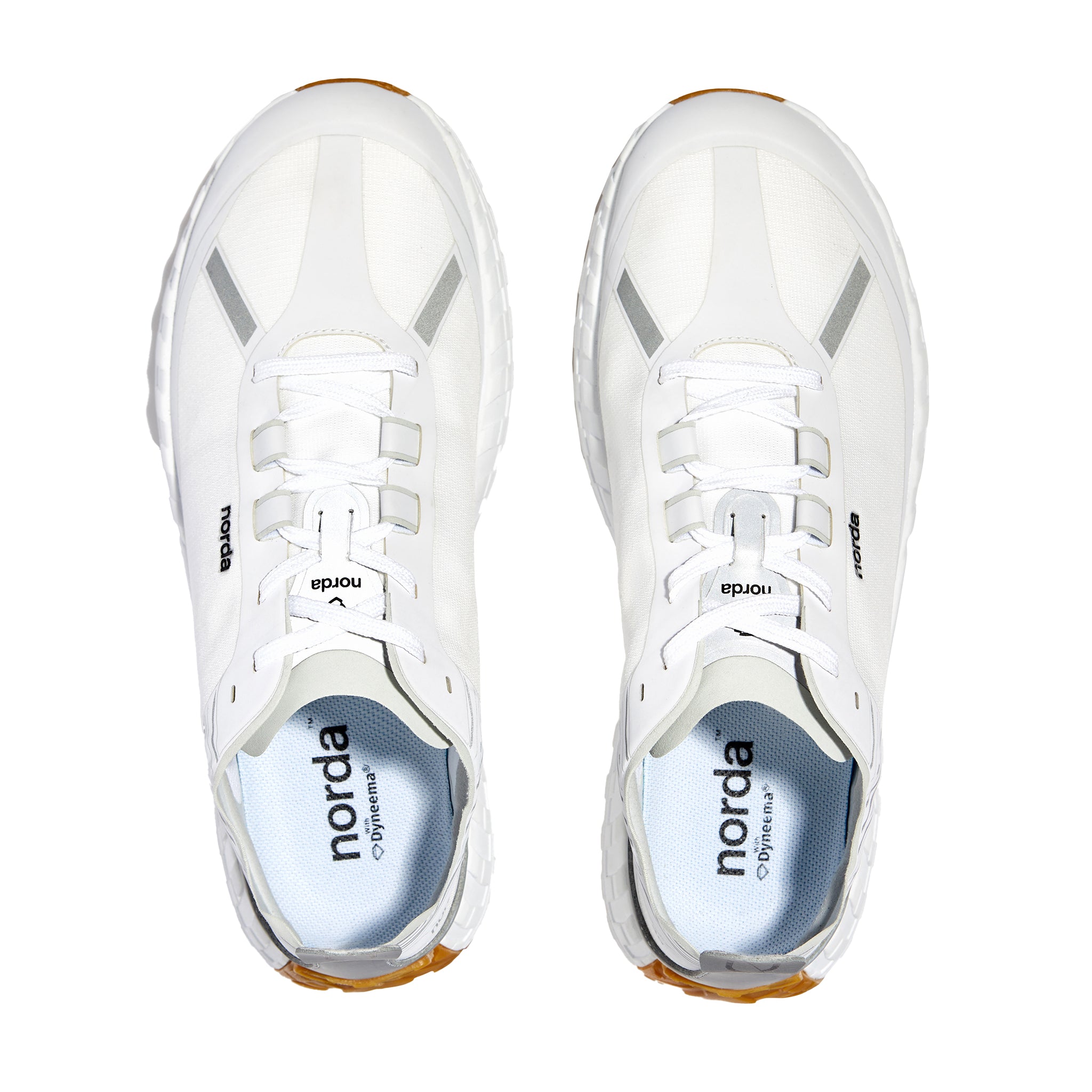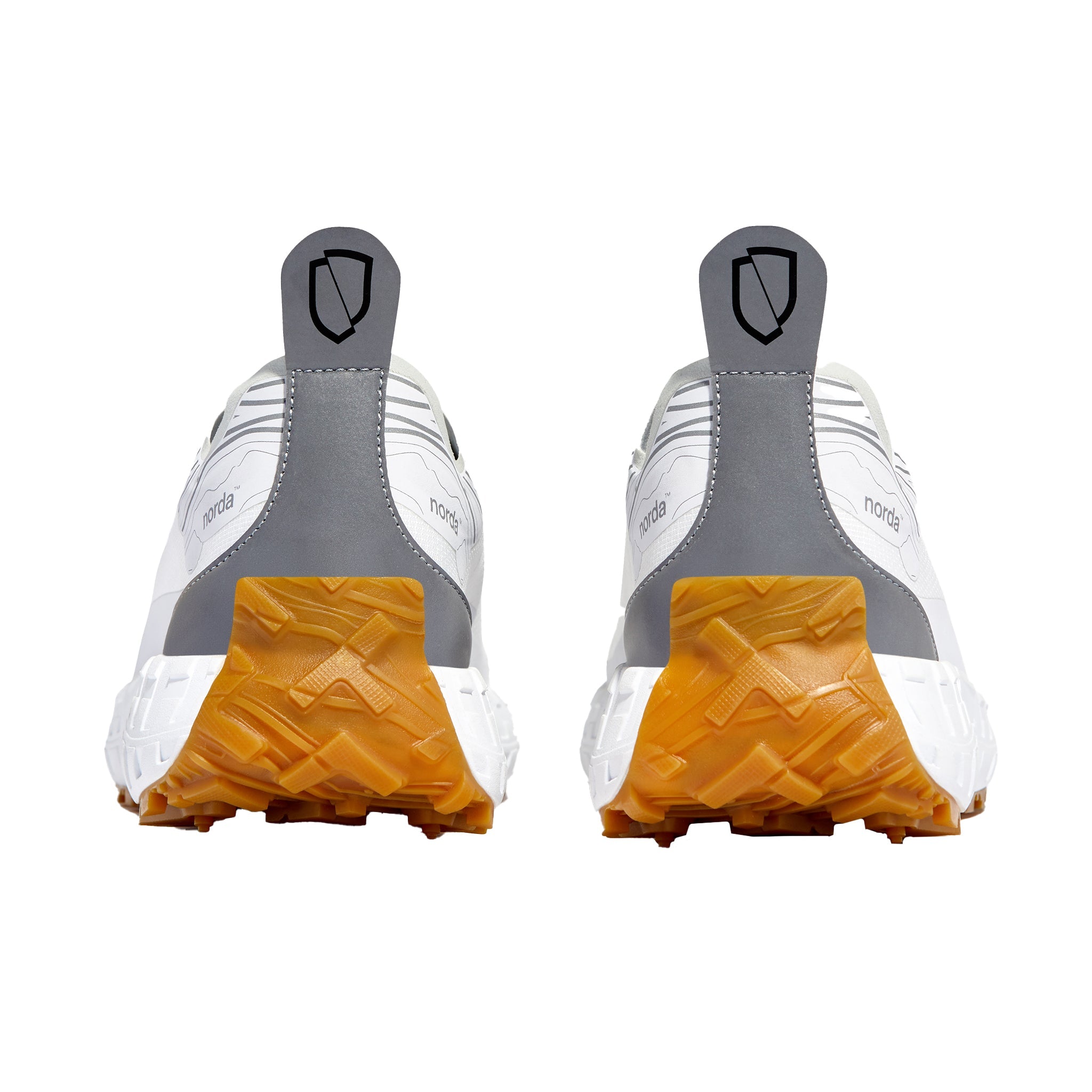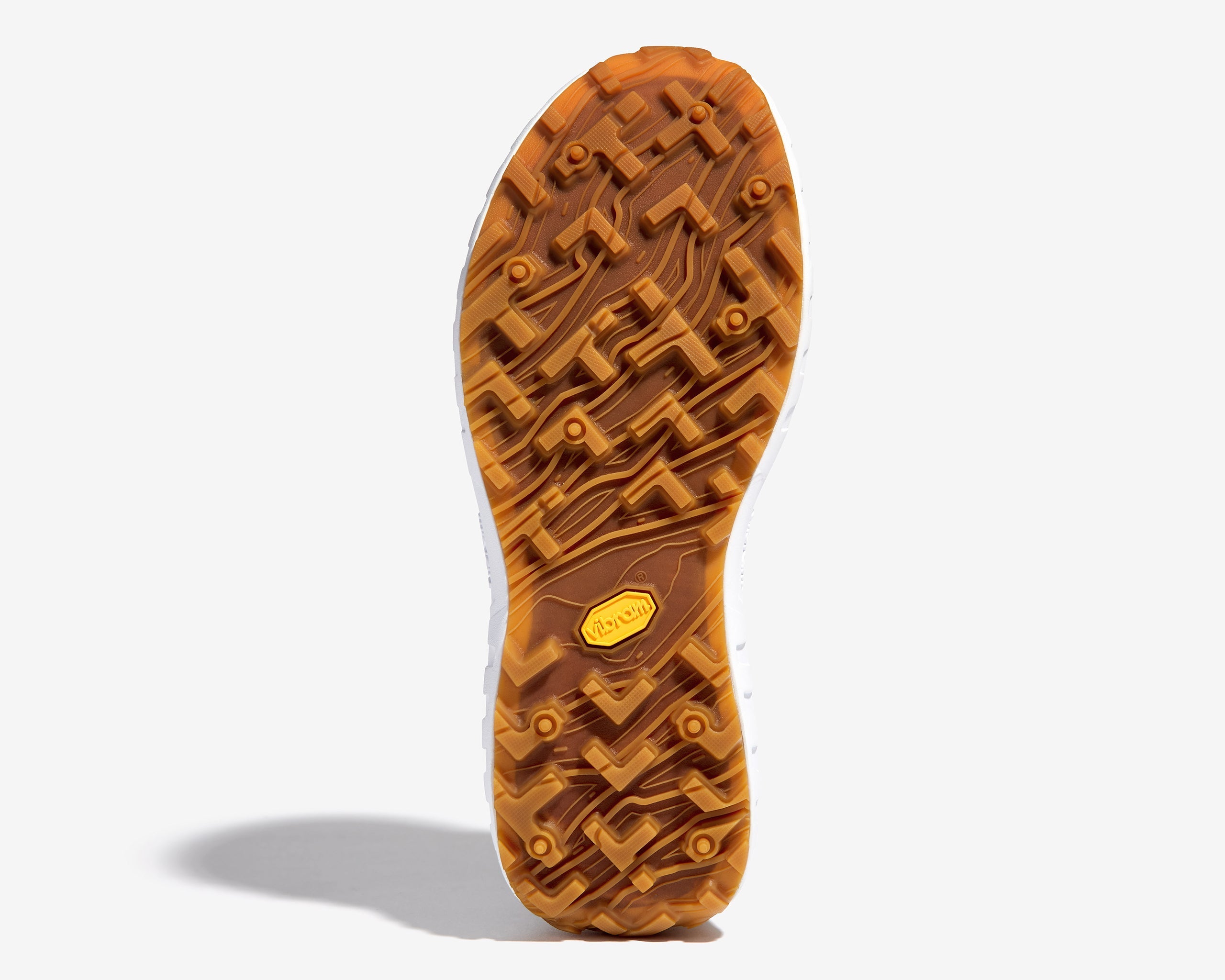 people have just viewed this product
One giant leap for trail-kind. Built with the world's first seamless Bio-Dyneema® upper and exclusive Vibram® midsole and soleplate, the 001 is engineered with the lightest and strongest materials for mindless comfort on mindful pursuits. 
They are designed to prove that true sustainability is found in durability.
We recommend you take a 1/2 size up from your standard size.
PRODUCT DETAILS
Upper - woven with bio-based Dyneema® for the highest performance, abrasion resistance and the lightest footprint
Laces - diamond design pattern with bio-based Dyneema® and recycled polyester
Hi-Vis Reflective - front to rear for 360° visibility
norda™ Lock System - Ultra light and comfortable sock, gusset construction for the ultimate fit. The foot is held in place to provide stability as you run through ever-changing conditions
Insole - custom-designed eTPU for the highest possible energy absorption and return
Midsole Cushioning - norda™ x Vibram® SLE
Soleplate - norda™ x Vibram® exclusive design Formation sole with Litebase® and Megagrip® Rubber. 5mm lugs
Crash Replacement & Warranty
At Pedal Mafia we believe everyone deserves a 2nd chance! That's why we're proud to offer any cyclist who crashes 'regardless of kit manufacturer' a chance to replace their damaged threads. Learn More.