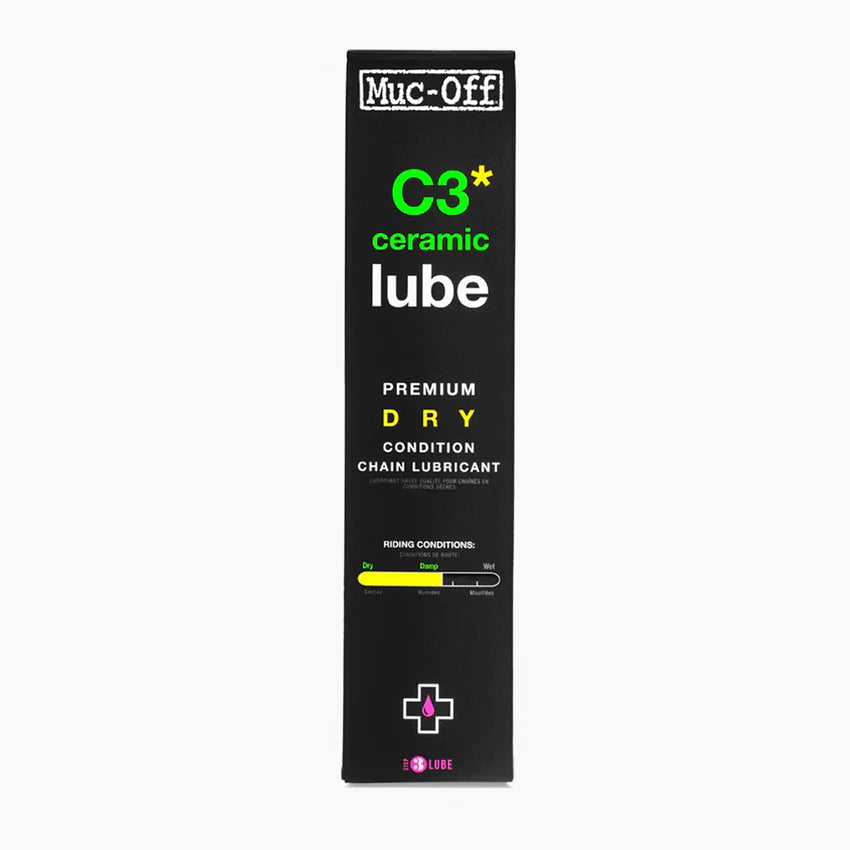 Muc Off - C3 Ceramic Dry Lube

people have just viewed this product
C3 Dry Ceramic Chain Lube raises the bar when it comes to providing the ultimate lubrication. It provides total corrosion protection and unparalleled performance in dry, dusty, and damp conditions. With added nano ceramic particles and synthetic polymers, C3 Dry Ceramic Chain Lube maximizes your power output by reducing metal-to-metal contact to a groundbreaking, low level and provides up to 10 times the performance of conventional chain oils and lubes. The Muc-Off R&D team definitely didn't cut corners when they brought the future of bike lubes to the masses.
120ml
Crash Replacement & Warranty
At Pedal Mafia we believe everyone deserves a 2nd chance! That's why we're proud to offer any cyclist who crashes 'regardless of kit manufacturer' a chance to replace their damaged threads. Learn More.
Muc Off - C3 Ceramic Dry Lube