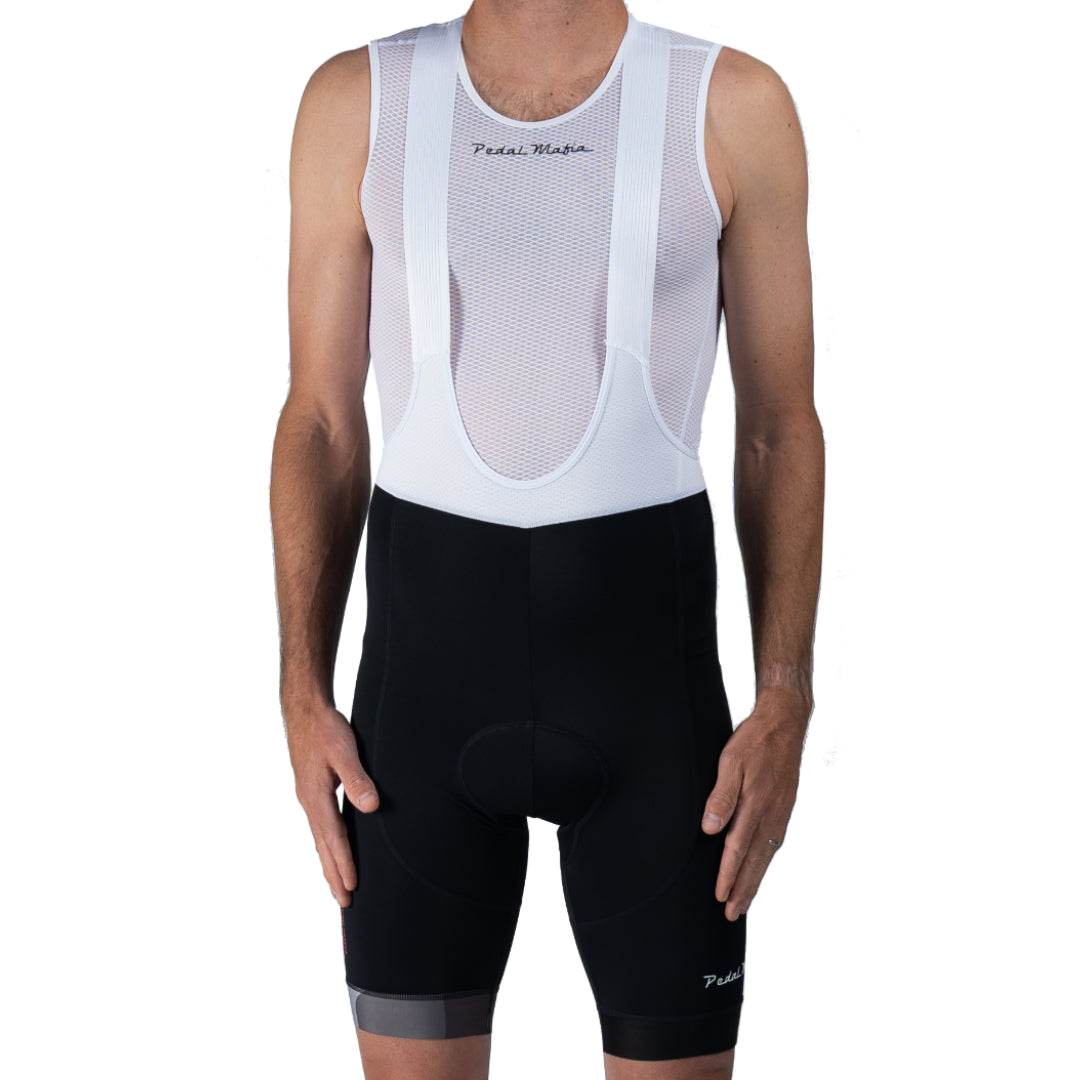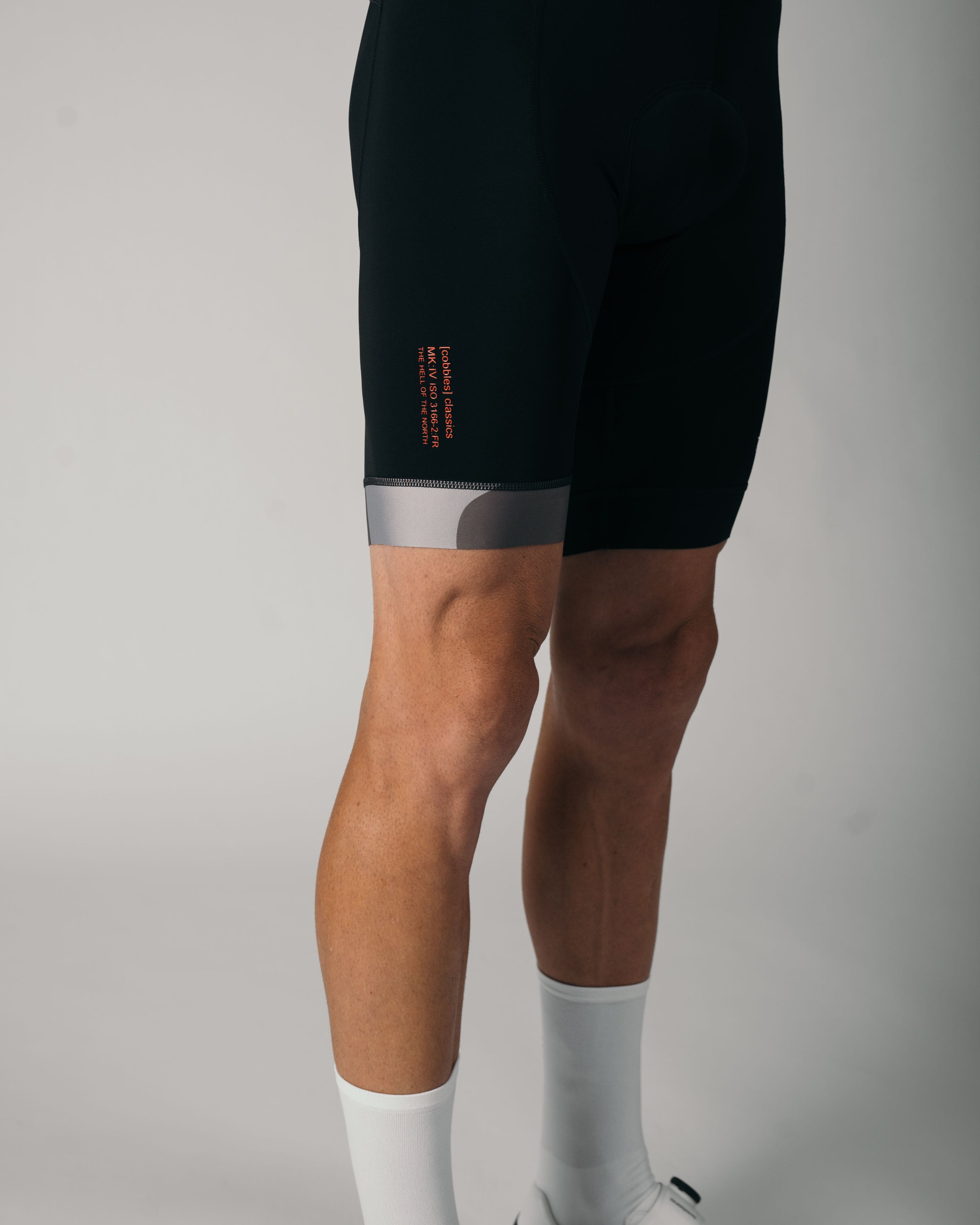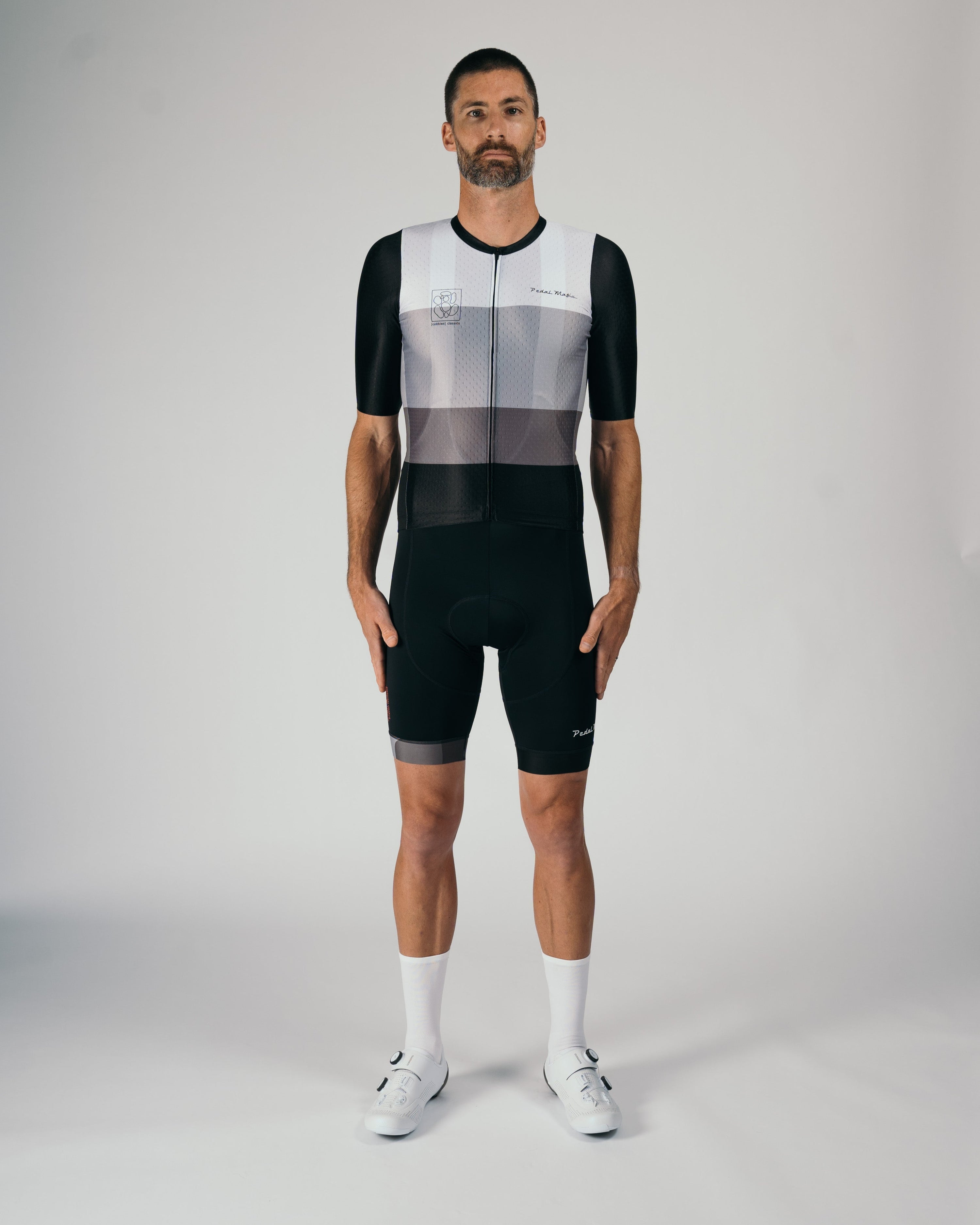 Mens Bib - Cobbled Classic V4

people have just viewed this product
Cobbled classics V4 takes inspiration from the great classic Paris Roubaix also known as the Hell Of The North.
This great monument takes riders on the bone-shaking cobbled roads of Northern France through to Roubaix. Cobbled V4 is inspired by the regions cobbled surfaces and how these change from sector to sector. 
The Pedal Mafia Tech Bib is perfect for those who demand a premium level of comfort when out on the bike. Whether it be long days, a short commute, or anything in-between the Tech Bib is the bib for you.
This bib features premium breathable and stretchable fabric panels on each leg combined with ventilated elastic brace paneling and our infamous S.A.T (shock absorption technology) red chamois.
BIB:
Usage: All Disciplines » Distance: Short - Long » Fabric: Tech Pre Dye 
Gripper: 40mm Brace: Anti chafe seamless strap
CHAMOIS:
Colour: Red » Density: 140kg/m³ » Layers: 5 » Foam: TRS2
Fabric: Carbon Bio-Hitech » Antimicrobial: Yes » S.A.T: Yes
Crash Replacement & Warranty
At Pedal Mafia we believe everyone deserves a 2nd chance! That's why we're proud to offer any cyclist who crashes 'regardless of kit manufacturer' a chance to replace their damaged threads. Learn More.
Mens Bib - Cobbled Classic V4