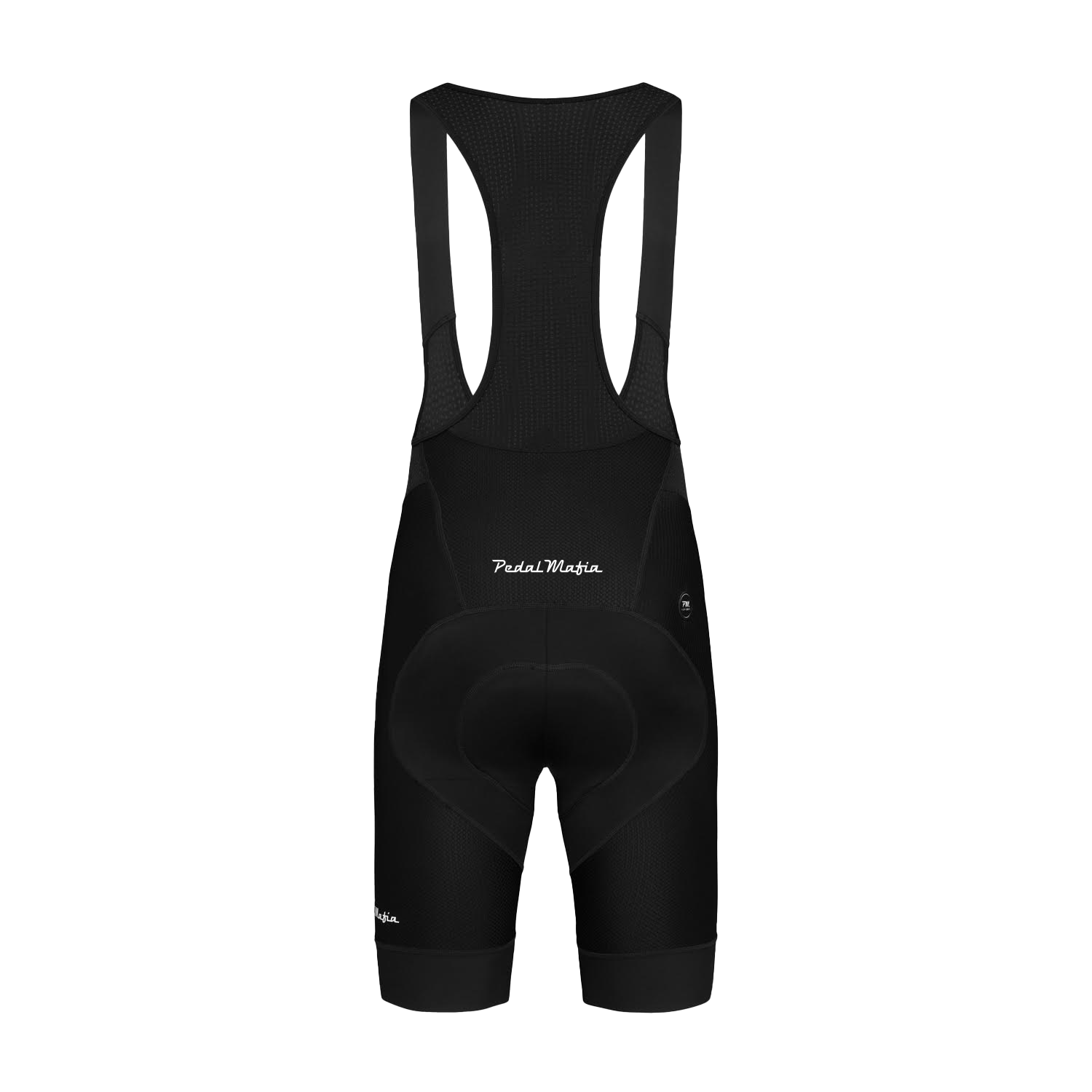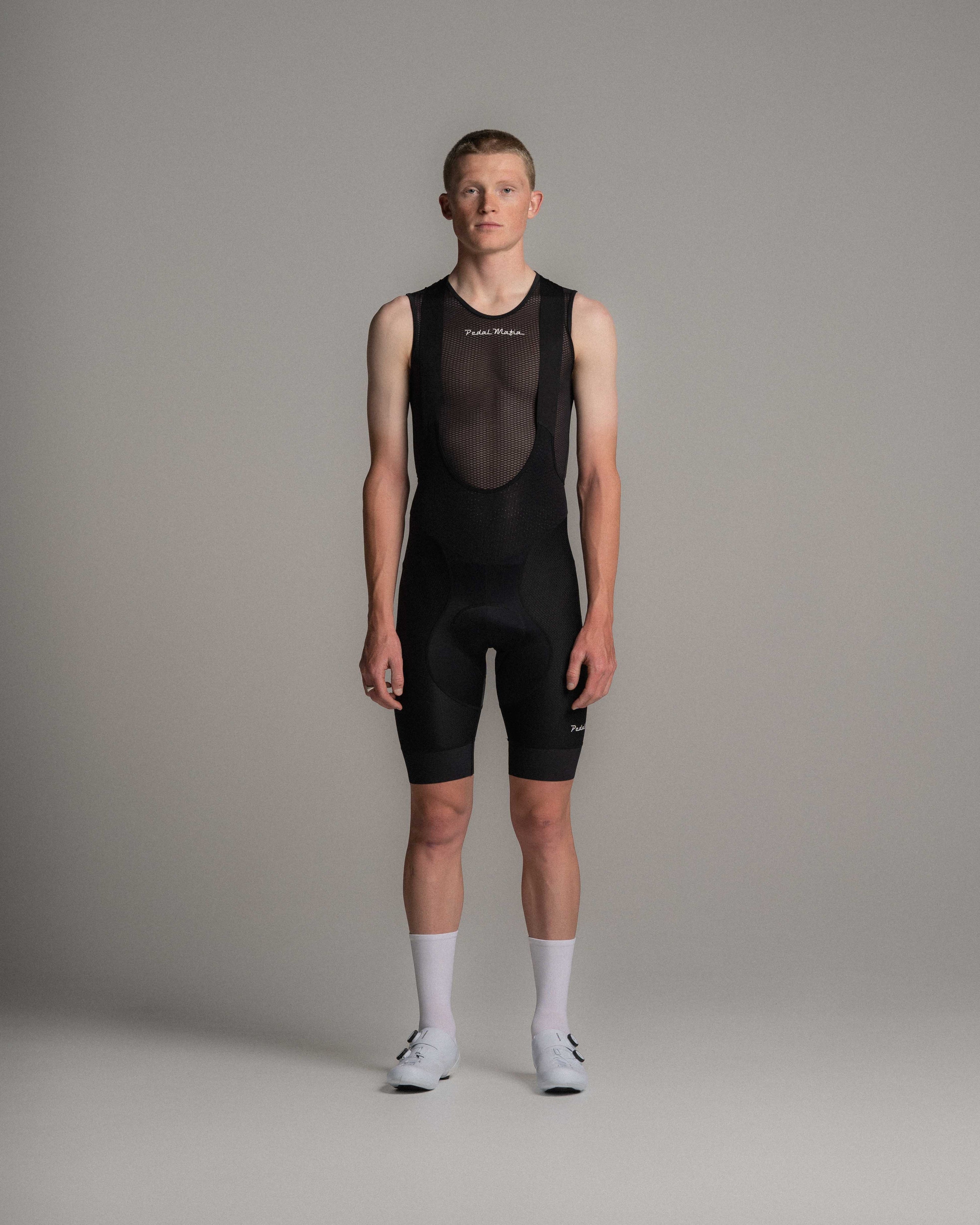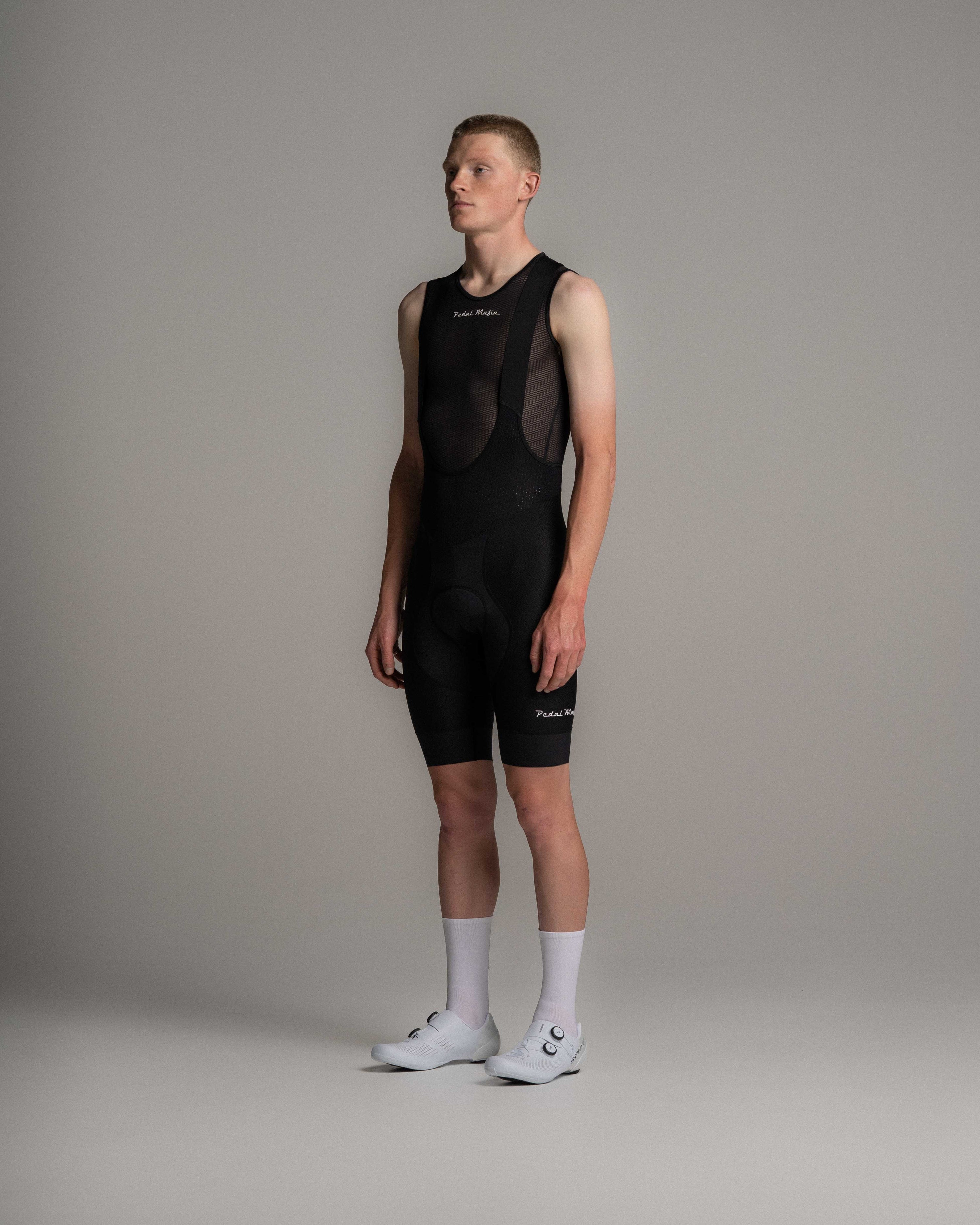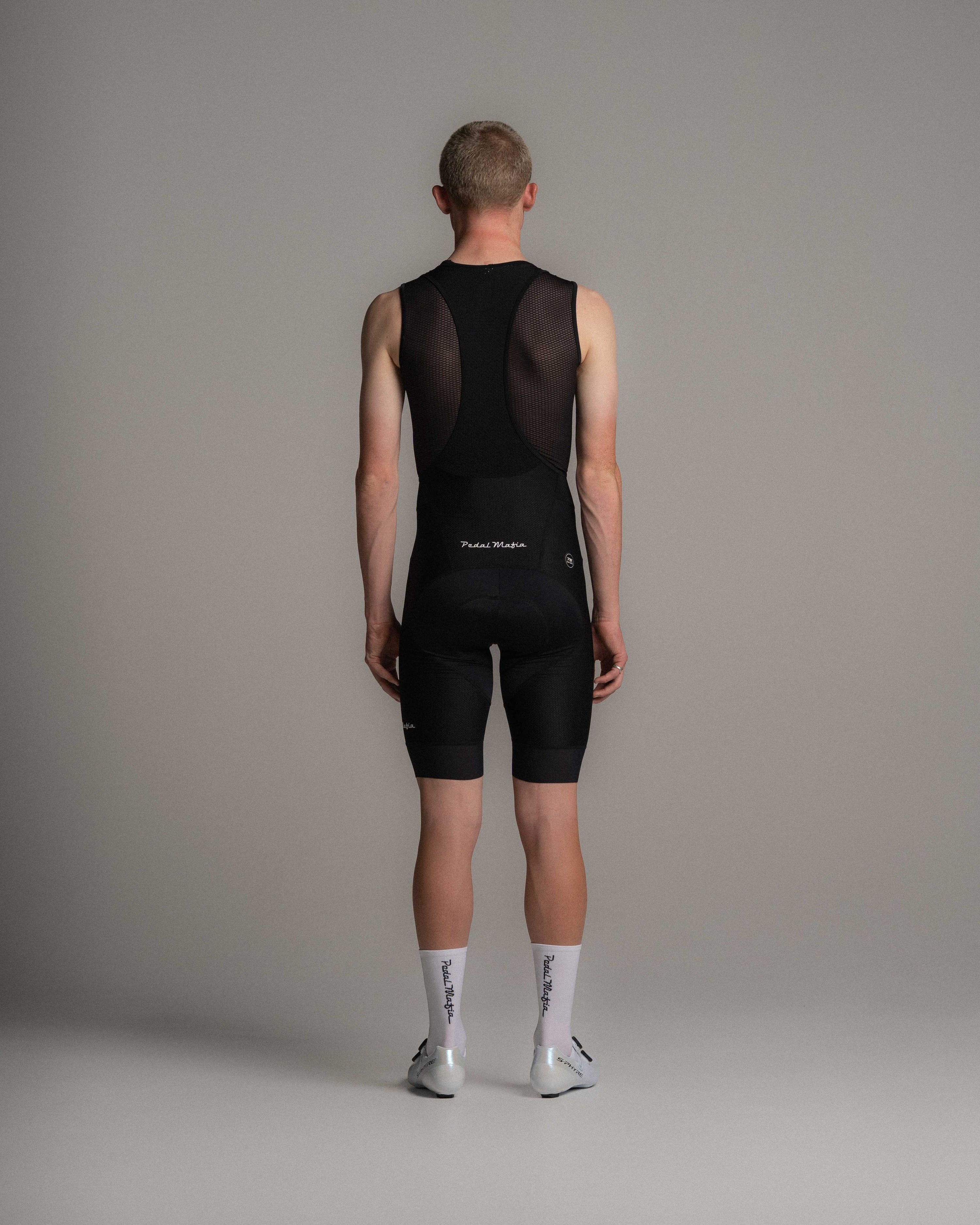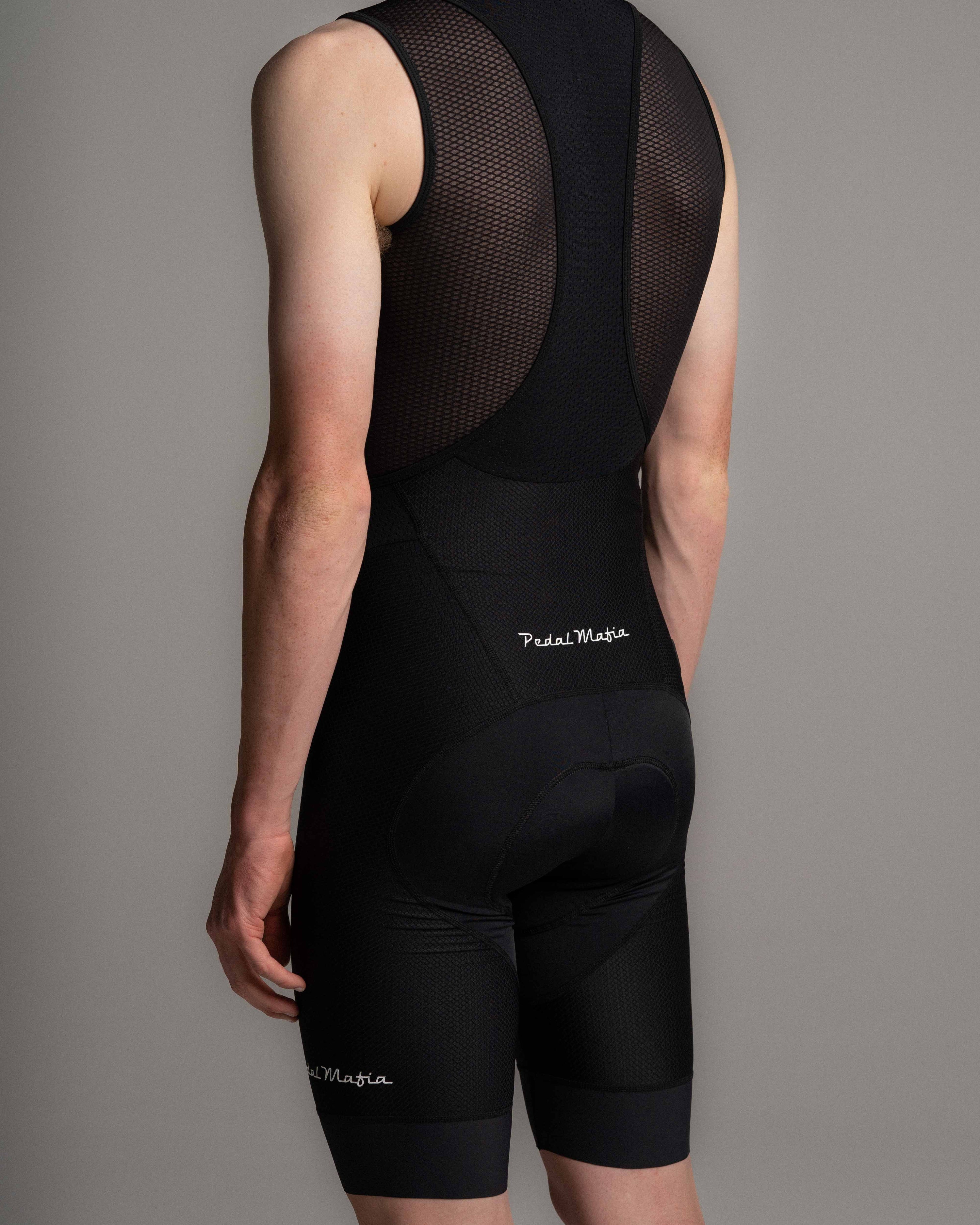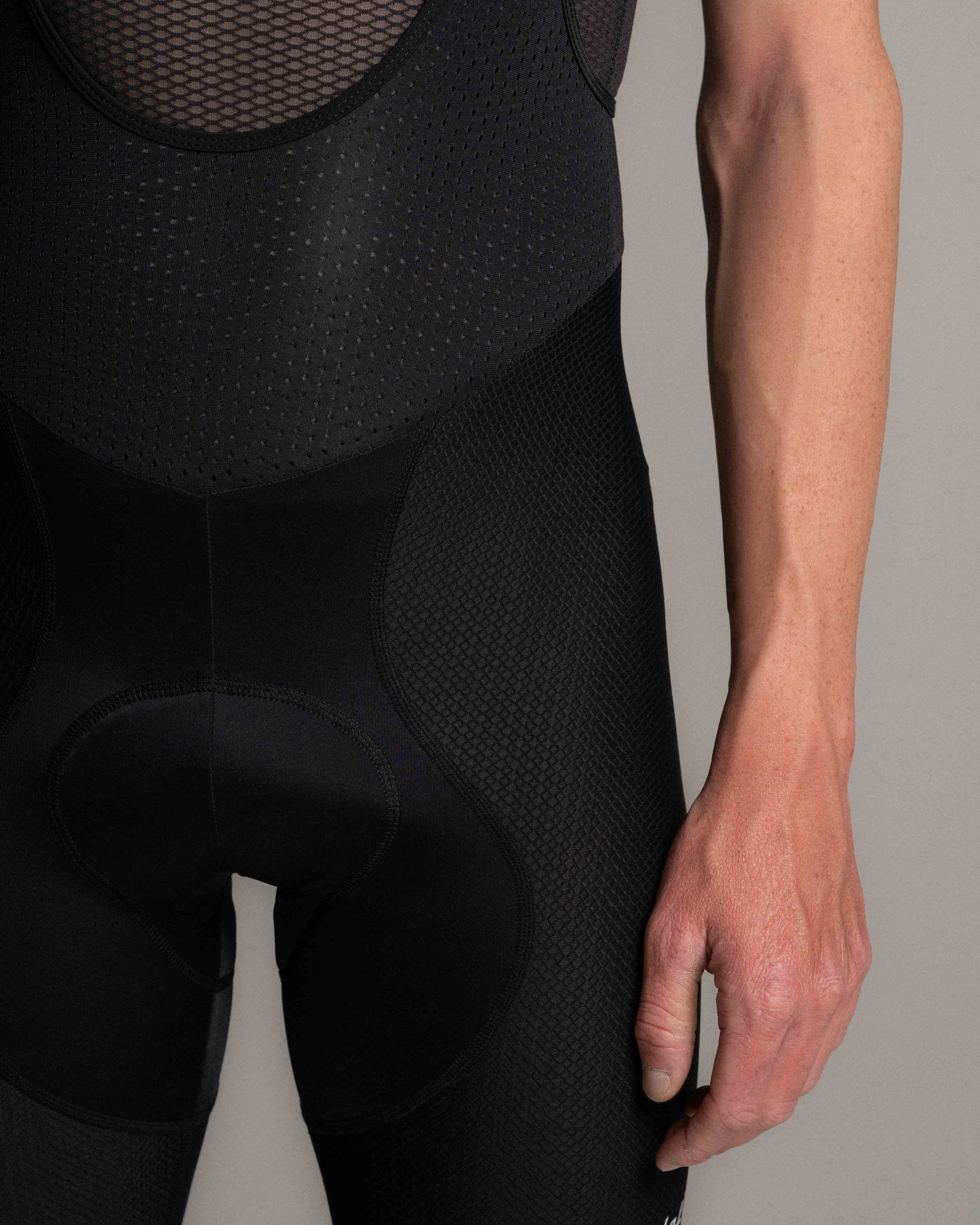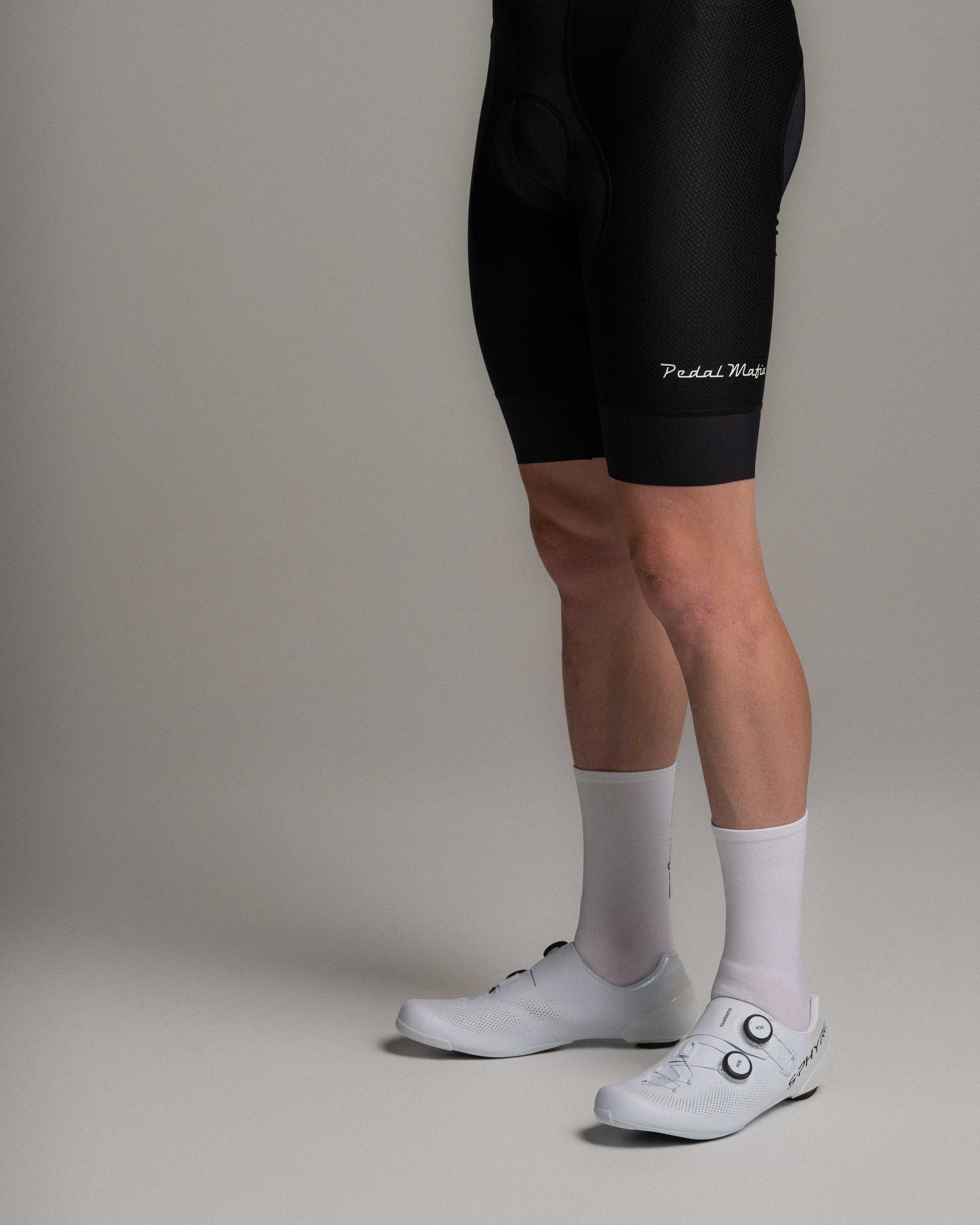 Mens Pro Delta Bib - Black

people have just viewed this product
Delta Pro Bib

The new season Delta Pro Bib offers a prime example of outstanding versatility & durability. Our aero-designed delta side panelling offers supreme next-to-skin comfort along with sweat-wicking technology.
Pro-ventilated elastic brace panelling, our highly regarded shock absorption technology and patented antimicrobial hydrophilic chamois make it the ultimate riding bib. Suitable for all-day wear in all climates & conditions.
The Flagship of Pedal Mafia

Usage: All day » Distance: All Day Comfort » Fabric: Premium Delta
Gripper: Pro Silicone Brace: Premium Alba Anti chafe seamless strap
CHAMOIS:
Colour: Black » Density: 140kg/m³ » Layers: 5 » Foam: TRS2
Fabric: Soft-Tech Hydrophilic » Antimicrobial: Yes » S.A.T: Yes
The Pedal Mafia Pro Delta Bib sits in our flagship Pro model line up. 
With super light weight delta side panels constructed against ventilated elastic brace Alba panelling you will now understand why we are known for our bibs.


Crash Replacement & Warranty
At Pedal Mafia we believe everyone deserves a 2nd chance! That's why we're proud to offer any cyclist who crashes 'regardless of kit manufacturer' a chance to replace their damaged threads. Learn More.
Mens Pro Delta Bib - Black